The Reason Why
When: Friday, July 9th
Where: Greek Film Archive - Cine Lais (48 Iera Odos Street & 134-136 Megalou Alexandrou) | Free Entrance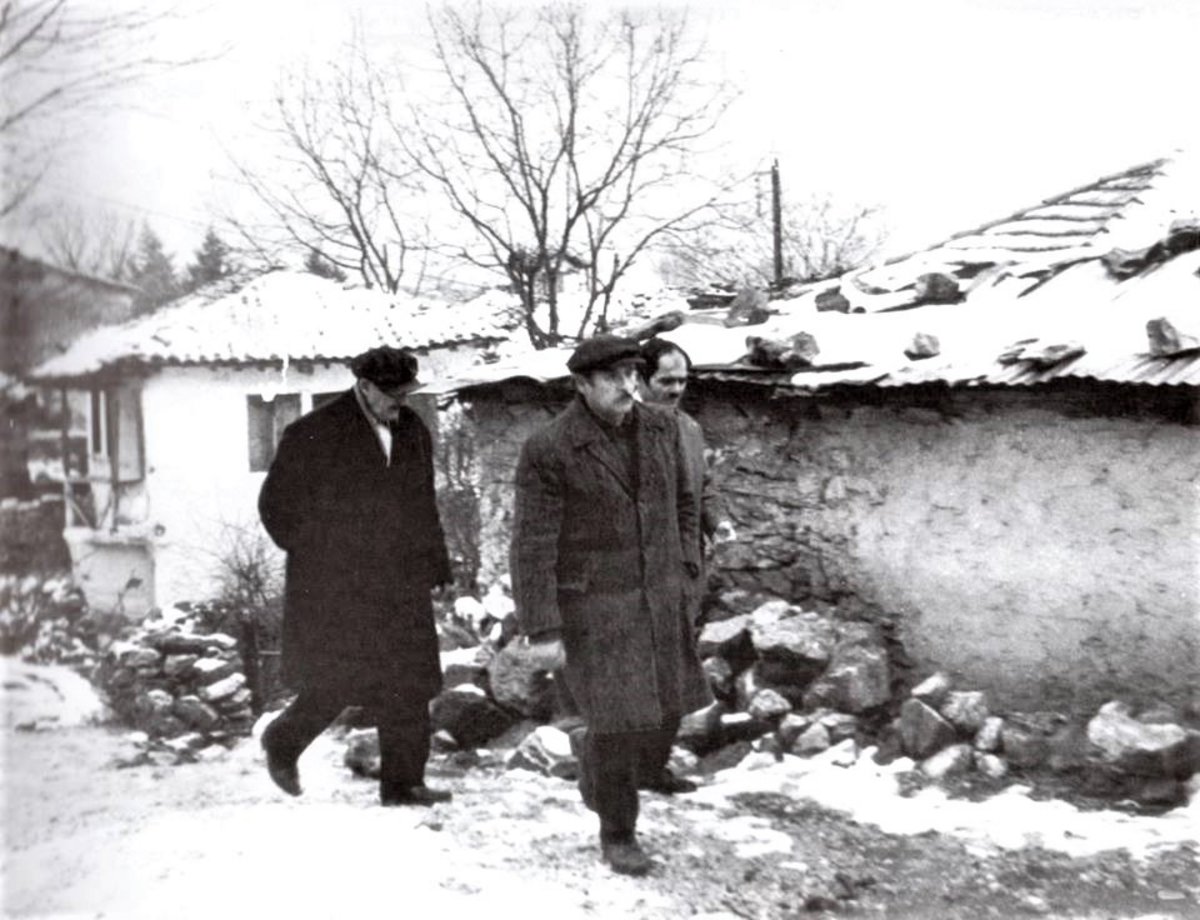 Writer and Director: Tasos Psarras
Starring: Michalis Bogiaridis, Vana Fitsori, Stelios Kapatos, Byron Tsaboulas
Runtime: 97'
Year of Production: 1974
1953. A farmer is murdered outside his house in a village in Macedonia. Even though the gendarmerie initially approaches the case as a settlement over property disputes, the story continues in court where testimonies of witnesses reveal quite a different setting. On the one side are the farmers and their attempt to found an association in order to empower their negotiating force and on the other side are the tobacco merchants, who through malicious methods are trying to divide the farmers and benefit from bying the tobacco in extremely low prices. In this battle that rages between them, not only there are victims but the winner seems to be predetermined.
Politicians on tour that give out pre-election promises, merchants and intermediaries that make a fortune out of the workers' toil, impoverished villagers who are trying to stand up on their feet under hostile conditions and a country which counts the wounds of the civil war are at the center of Tasos Psarras' directing debut, which spurred on by a true event outlines from a distance and in cool temper the painful daily life of the greek countryside in the 50s.
The film is Ioulia's Stavridou first feature work as scenographer and costume designer and won the award for Second Best Film in the Rotterdam International Film Festival and the Best Actor award in the Thessaloniki Greek Film Festival. Kostis Theodosopoulos
Screening in memory of the set and costume designer Ioulia Stavridou, supported by the Hellenic Film Academy.
ATTENDANCE TO SCREENINGS
- Entrance to the screening premises will be permitted only by indicating the ENTRY PASS which viewers can provide
a. either on-site at the location of the screening
b. or through online reservation, two days before each screening (reservations open at noon) on aoaff.gr
- Each viewer is allowed ONLY ONE entry pass.
- Entrance and pass supply will commence an hour and a half before each screening.
- Viewers who have online reservations must collect their entry pass at least 15' earlier than the time of the screening, otherwise their seat will be released and instantly re-supplied