A Judgement in Stone (La Ceremonie)
When: Thursday, June 24th
Where: Nea Panathinea (open air cinema, Neapoli-Exarchia) | Free Entrance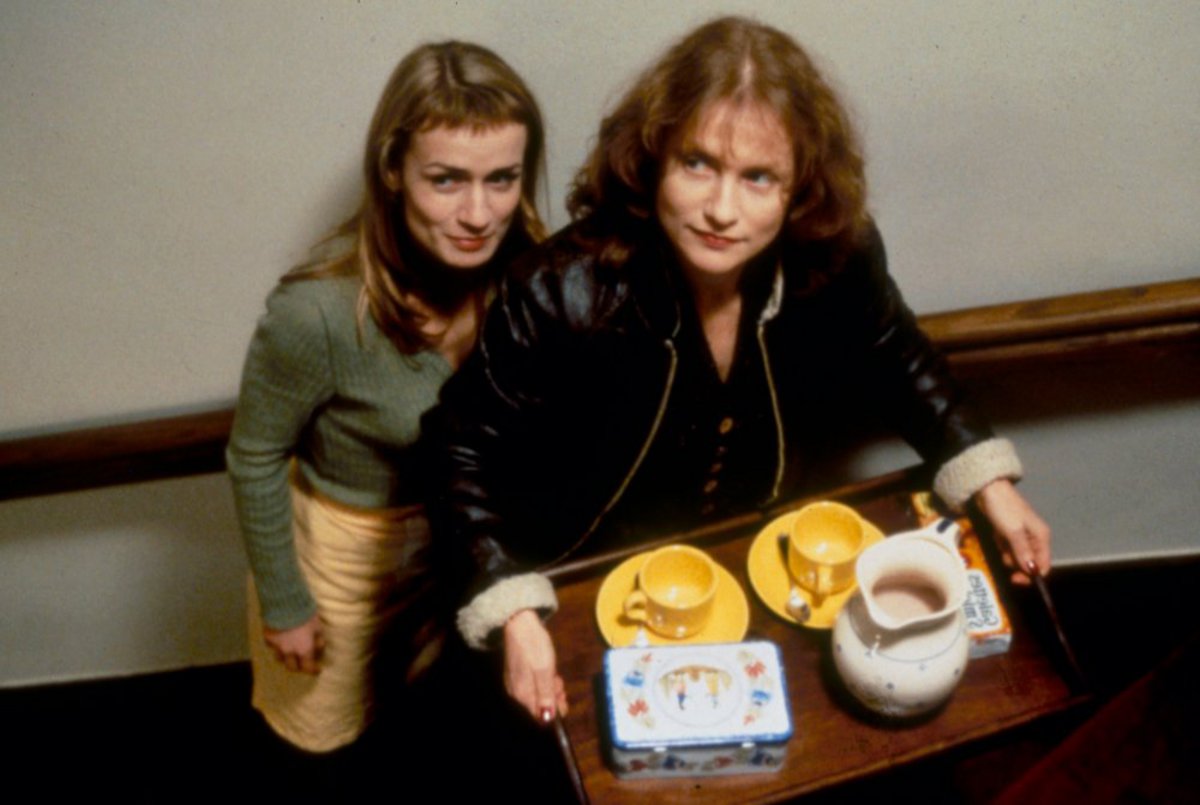 Director: Claude Chabrol
Writers: Claude Chabrol, Caroline Eliacheff
Starring: Isabelle Hupper, Sandrine Bonnaire, Jacqueline Bisset, Jean-Pierre Cassel, Virginie Ledoyen
Runtime: 112'
Year of Production: 1995
Chabrol's grand return to the really great films was realised with what himself characterised as "the last marxist film", probably not without a sarcastic smile. Because while the social, political and sexual contrasts become in the "Judgement in Stone" the object of a "battle of classes", Chabrol leaves more room than ever in ambiguity, sarcasm and surprise.Through their marginalization they find solidarity in one another and Sophie and Jeanne will urge to overturn the hierarchy through an act that seems to come out of nowhere.
As the "Judgement in Stone" progresses, Chabrol keeps our interest with tiny details, letting us think that nothing important is really happening on the screen. And yet, through the subtle gazes and the phrases that are left untold, behind the dead silence and the luxury of the bourgeois residence, an underground climax is taking place which won't come to surface until the moment of the explosion. If we watch again carefully the "Judgement in Stone", we discover the battle and the conflict in every scene, in every frame. Hence the title of the film, since Chabrol has organised his film universe in a morbid dance, where everything leads to an inevitable end.
With Sandrine Bonnaire and Isabelle Hupper building their conspiracy like only two genius actors can, Claude Chabrol fills this film about rebellion with comic, self-sarcastic elements, which sometimes negate themselves. And as it reaches a twist that doesn't lack violence, he does it not with raw determination, but with thorough delicacy and sarcasm. Chabrol swore he didn't work on the "Judgement in Stone" more than he did in his other films, something that reminds us that great films have a magic that escapes even their creators. Loukas Katsikas
Screening in collaboration with the French Institute of Greece.
ATTENDANCE TO SCREENINGS
- Entrance to the screening premises will be permitted only by indicating the ENTRY PASS which viewers can provide
a. either on-site at the location of the screening
b. or through online reservation, two days before each screening (reservations open at noon) on aoaff.gr
- Each viewer is allowed ONLY ONE entry pass.
- Entrance and pass supply will commence an hour and a half before each screening.
- Viewers who have online reservations must collect their entry pass at least 15' earlier than the time of the screening, otherwise their seat will be released and instantly re-supplied