Another Round (Druk)
When: Monday, June 14th
Where: City of Athens Technopolis(100 Pireos Street, Gazi) | Free Entrance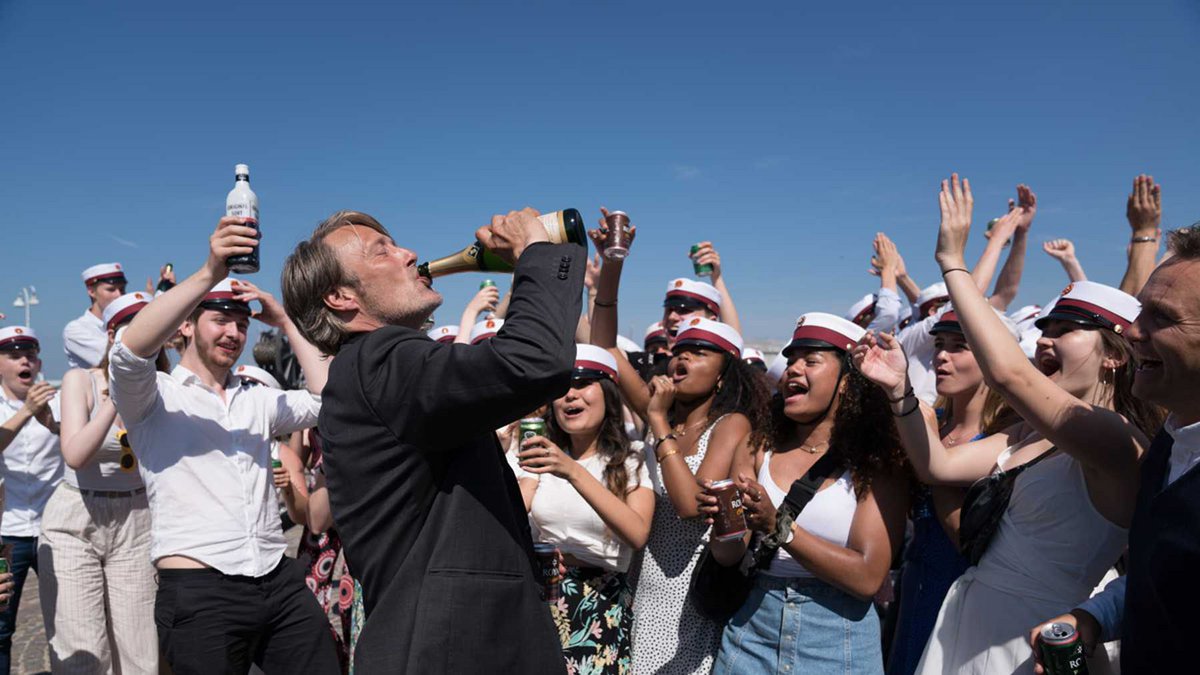 Director: Thomas Vinterberg
Writers: Thomas Vinterberg, Tobias Lindholm
Starring: Mads Mikkelsen, Thomas Bo Larsen, Magnus Millang, Lars Ranthe, Maria Bonnevie
Runtime: 117'
Year of Production: 2020
Thomas Vinterberg of the emblematic "The Celebration" meets again Mads Mikkelsen, eight years after the "Hunt", in order to serve one of best and surprisingly feelgood films of the year. Or, to be precise, the ideal film equivalent of a cocktail-dynamite stirred by the top barman, with which he managed to get the Academy drunk and worthily win the Best International Feature Film Award.
In "Another Round", the internationally acclaimed Danish director finds, after all, the perfect balance between the alcoholic lightness within which four friends, teachers in High-School, are floating since they decide to be constantly drunk and in the bitterness of the existential impasse that led them to find out first hand if there is truth in the unconventional theory of a well-known Norwegian psychiatrist that people are made to function better by maintaining a fixed amount of alcohol in their blood. Mads Mikkelsen is incredible in the role of the family-man teacher who temporarily acquires joy and lost self-esteem, by risking of totally losing himself, in a film which is uniquely combined with good company and alcohol. Nektarios Sakkas
Before the screening the audience will enjoy music by RADIO PEPPER 96.6
IMPORTANT INSTRUCTIONS for audience attendance to the screenings
In order to secure public health protection and a proper flow in the entrance of our viewers to the screenings, we would like to inform you that:
- Entrance in the screening area will be realized only with ADMISSION PASSES by name which the viewers can obtain via online reservation, three days before each screening (reservations will open at noon) on www.aoaff.gr.
- Each viewer is allowed ONLY ONE admission pass, so we kindly request you to make sure to arrive on time with your companion in case you wish to be seated together.
The necessary social distance between viewers will be strictly kept.