Sullivan's Travels
When: Friday, Monday 5th
Where: Cine Ekran (Zoodochou Pigis & Agathiou Street, Neapoli) | Free Entrance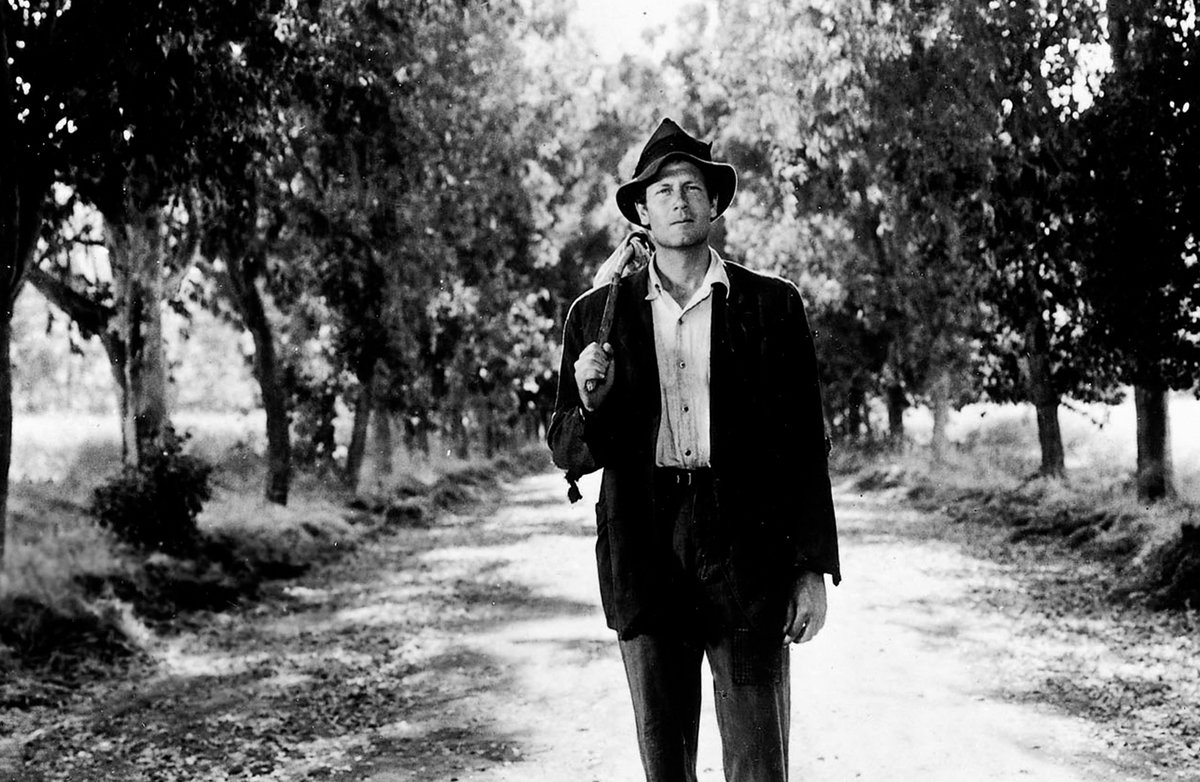 Writer and Director: Preston Sturges
Starring: Joel McCrea, Veronica Lake, Robert Warwick, William Demarest, Franklin Pangborn
Runtime: 91'
Year of Production: 1941
In the early 40s, seeing more and more of his colleagues delibaretly turning towards creations of serious intent, Preston Sturges responded with a tribute to the redemptive features of purebred comedy. During his course he spread his wings even more to address a love letter to the liberating impact of cinema itself on the human lives. The result was one of the most beautiful moments in the american silver screen.
"Sullivan's Travels" take place in the rough period of the financial crash, following the steps of a young director who wants to exchange the shallow, meaningless spectacles in which he has specialised with a film whose message will "reflect the human pain". In his first out of three collaborations with the director, Joel McCrea shoulders Sturges' beloved model of an ignorant hero who, from a state of complete innocence, will be aprubtly awakened in the reality of a cruel America.
Following the hero's full of twists inductive course, the film dangerously changes moods and tones and opts to take some especially dark pathways. However, it does it with a touching confidence in the life-giving power of humor, perceiving a world where funny and serious co-exist, oppose each other and finally confirm one's need for the other.
Terrific counterbalance between comedy and drama, "Sullivan's Travels" is probably the masterpiece in Sturges' career and at the same time a film which makes us constantly question our understanding of what is funny and what isn't. Loukas Katsikas
80th anniversary back-to-back screening of Preston Sturges' two masterpieces. Supported by the U.S. Embassy Athens.
ATTENDANCE TO SCREENINGS
- Entrance to the screening premises will be permitted only by indicating the ENTRY PASS which viewers can provide
a. either on-site at the location of the screening
b. or through online reservation, two days before each screening (reservations open at noon) on aoaff.gr
- Each viewer is allowed ONLY ONE entry pass.
- Entrance and pass supply will commence an hour and a half before each screening.
- Viewers who have online reservations must collect their entry pass at least 15' earlier than the time of the screening, otherwise their seat will be released and instantly re-supplied