The Garden of the Finzi-Continis (Il Giardino dei Finzi Contini)
When: Monday, July 19th
Where: Cine Riviera (46 Valtetsiou Street, Athens) | Free Entrance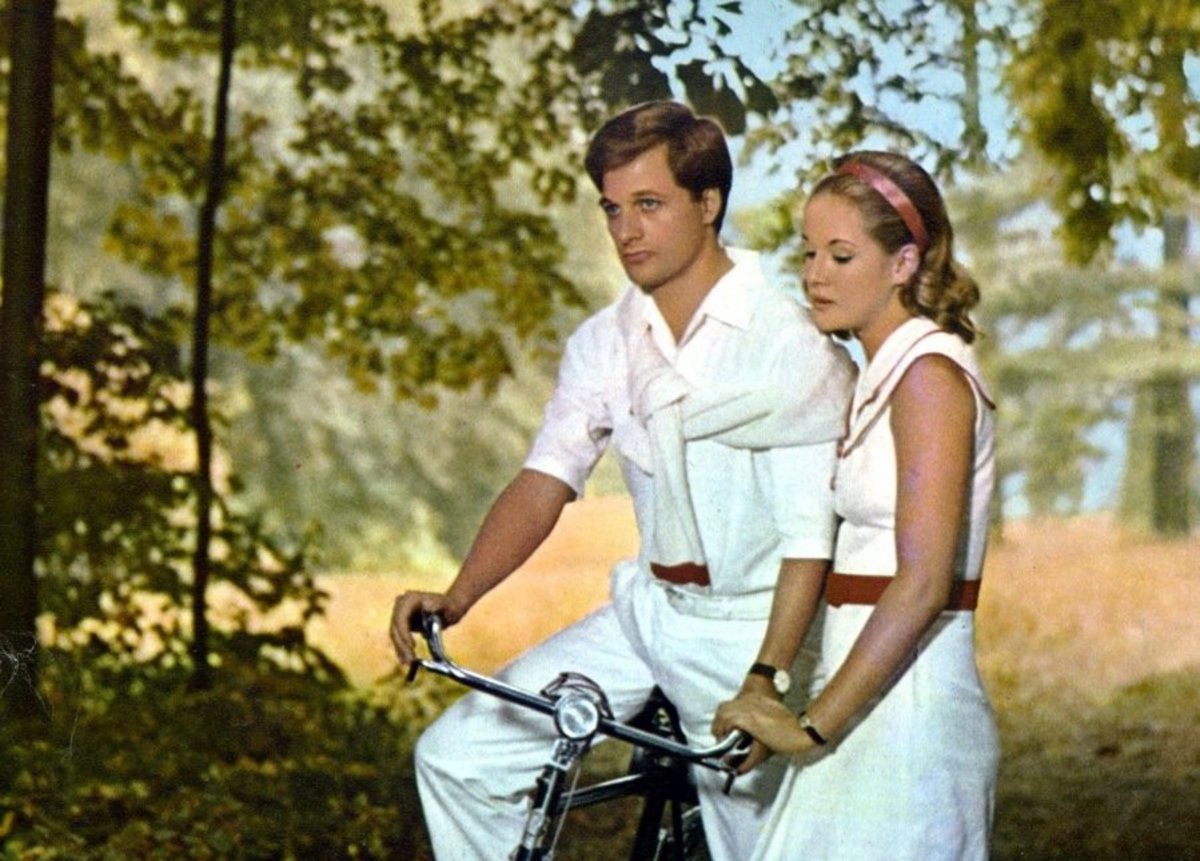 Director: Vittorio De Sica
Writers: Ugo Pirro and Vittorio Bonicelli
Starring: Dominique Sanda, Lino Capolicchio, Fabio Testi, Helmut Berger, Romolo Valli
Runtime: 94'
Year of Production: 1970
In 1938 the anti-Semitic hitlerian storm arrives officially in the - until then - practically uncontaminated mousolinic Italy. And the Jewish aristocratic family of Finzi-Continis, with the beautiful daughter Micol (Dominique Sanda) who the middle-class Vittorio (Lino Capolicchio) has fallen passionately in love with since childhood, live in ignorance the final days of their declining world. In the late 60's, the De Sica of incalculable ballast experiences a disrepute from critics. But in 1970 he triumphantly returns with the "Garden of the Finzi-Continis": A seemingly small rhapsody on the end of the world brought on by the Second World War, a film that casts under a romantic, almost light at times, costume the pain of the unfulfilled, the human tragedy of History which runs in absentia and, often, against us.
The symbolism of the wall of the Finzi-Continis, which separates the world from their world, the enigmatic sexual bleakness of Mikol, which also encloses De Sica's dual class understanding, the de-veined homosexuality of the aristocrat Alberto (Helmut Berger), the pre-war Ferrara, the autumn music by Bill Conti, all of it and much more contribute to the wrinkle-free, wise glance of the 70 year-old De Sica into Giorgio Bassani's homonymous book.
In his lens, the composition of his own realism with a viscontian gloom is roaming effortlessly: aristocracy was meant to disappear, but the reminiscence of its ways is inherent to the end of an innocence. And the fascist/nazi factor is here the nightmarish cause. Academy Award for Best Foreign Language Film and Golden Bear at the Berlin International Film Festival. Ilias Dimopoulos
Screening supported by the Italian Cultural Institute of Athens.
ATTENDANCE TO SCREENINGS
- Entrance to the screening premises will be permitted only by indicating the ENTRY PASS which viewers can provide
a. either on-site at the location of the screening
b. or through online reservation, two days before each screening (reservations open at noon) on aoaff.gr
- Each viewer is allowed ONLY ONE entry pass.
- Entrance and pass supply will commence an hour and a half before each screening.
- Viewers who have online reservations must collect their entry pass at least 15' earlier than the time of the screening, otherwise their seat will be released and instantly re-supplied