Klute
When: Friday, August 20th
Where: Cine Trianon (21 Kodrigktonos Street, Athens) | Free Entrance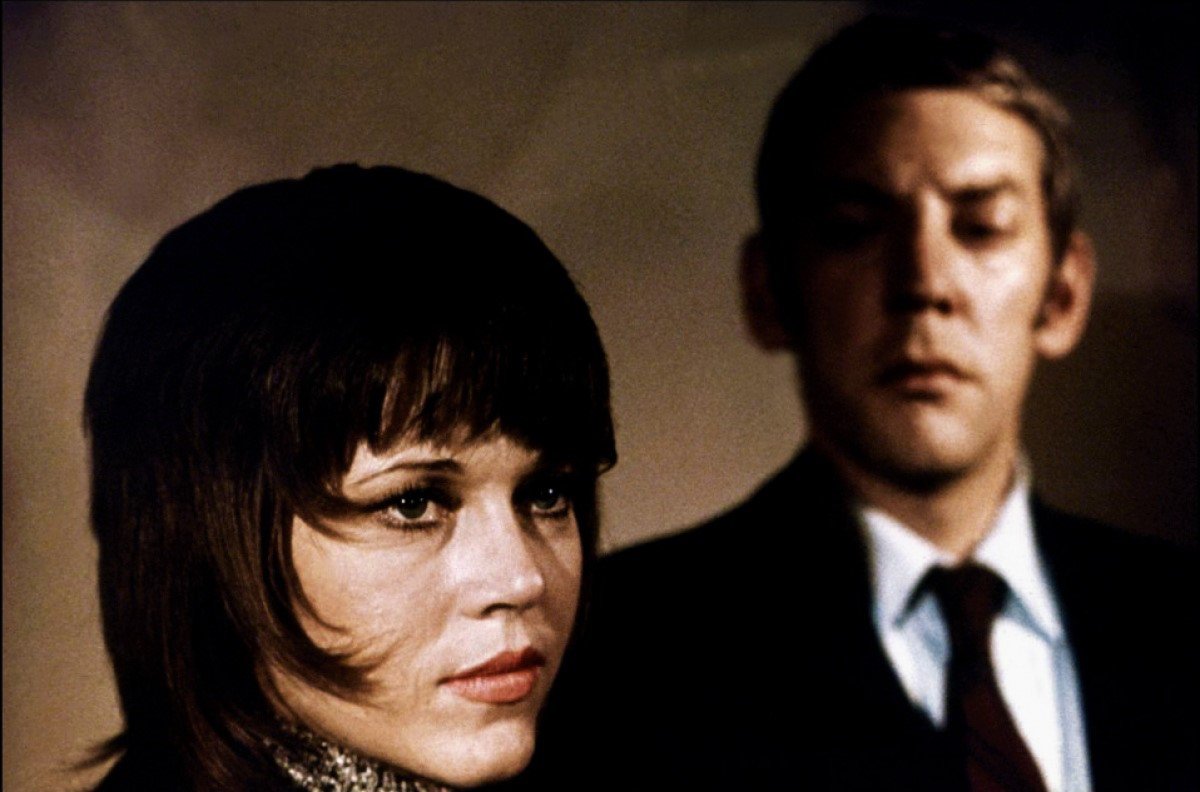 Director: Alan J. Pakula
Writers: Andy and Dave Lewis
Starring: Jane Fonda, Donald Sutherland, Roy Scheider, Charles Cioffi
Runtime: 114'
Year of Production: 1971
Even though it never reached the reputation of the films that followed in his filmography, "Klute" is by far Alan J's Pakula top moment.
Having, according to him, a story of urban madness at play (a theme that within the context of his work climaxes in "All the President's Men"), the Academy Award winner director undermines the elements of thriller and increases intensity on a feminist drama which also emerges as a multi-level social psychological profile. The U.S.A. in the years of the Vitetnam War, sexual liberation and the postition of women in a typically patriarchical reality, Hollywood and the average American's collective obession with modern sound and communication recording devices, all concentrated in the development of Bree's character, a high-end escort full of confidence about her job and insecurity for anything other than that.
With the now legendary and Academy Award winning performance, admittedly one of the most significant in the american silver screen, Jane Fonda parallels the art of acting with the feigned behavior of a mistress on-demand, who can wander in New York like an unattainable dream, but dreads to be alone in her comfortable apartment.
Script details like this don't just offer depth in "Klute", but also keep alive the erotically charged mystery. So does Donald Sutherland, amazingly succinct and modest in the role of the detective, the incredibly underestimated soundtrack or the "holier-than-thou" lightings of the grand Gordon Willis ("The Godfather"), that radiate like icicles at the lowest possible volume, in order to discretely detect details in the suffocating dark frames that prevail.
Pakula's choices are more than justified, when in the revelation of the familiar threat the loose ends increase, precisely because his heroin can also exist beyond the limits of the crime plot. Due to "Klute" and its atmospheric modern noir, the rightfully praised american cinema of the '70s found one of its best films. Thodoris Karamanolis
50th anniversary screening of the film.
ATTENDANCE TO SCREENINGS
- Entrance to the screening premises will be permitted only by indicating the ENTRY PASS which viewers can provide
a. either on-site at the location of the screening
b. or through online reservation, two days before each screening (reservations open at noon) on aoaff.gr
- Each viewer is allowed ONLY ONE entry pass.
- Entrance and pass supply will commence an hour and a half before each screening.
- Viewers who have online reservations must collect their entry pass at least 15' earlier than the time of the screening, otherwise their seat will be released and instantly re-supplied