Withnail & I (1987)
When: Thursday, June 15th | 21:30
Where: Avdi Square (35 Leonidou Str., Athens)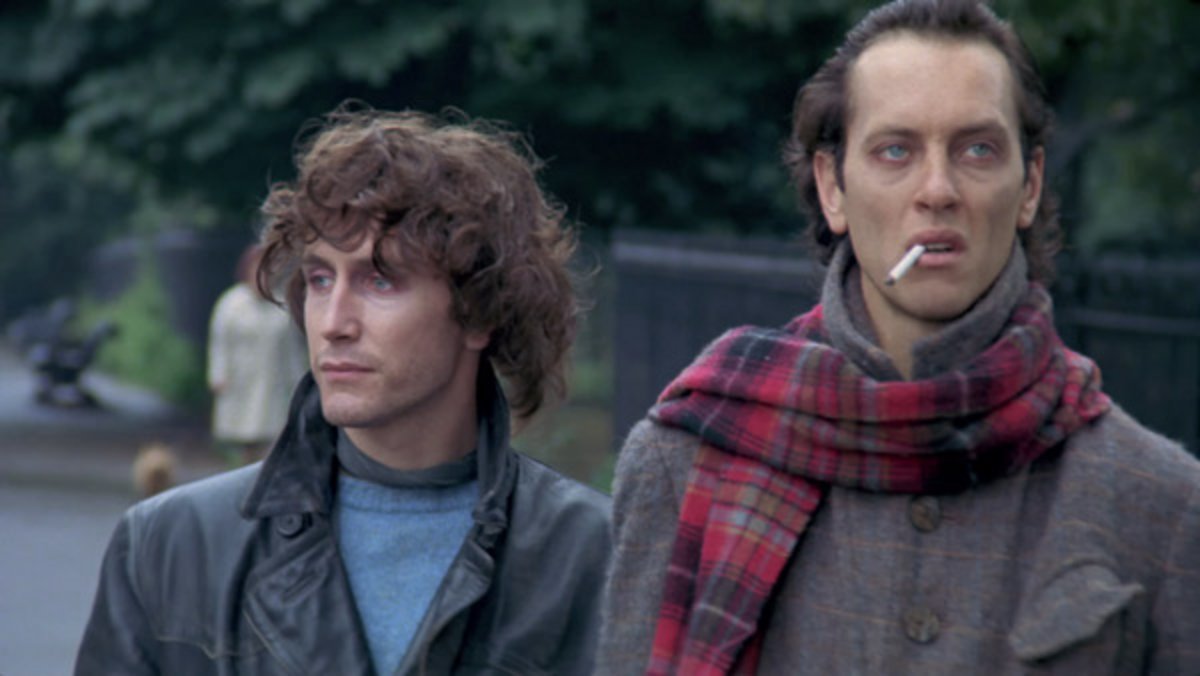 Directed by: Bruce Robinson
Starring: Richard Grant, Paul McGann, Richard Griffiths
Duration: 107'
Britain's Rosencrantz and Guildenstern from the 60s are Withnail and Marwood, two unemployed and impoverished actors who like so many other Shakespearean satellites try to balance on the thin line that distinguishes the frantically comic from the heartbreakingly tragic. The two fallen dandies live their lives between wear and tear in a freezing London apartment which reminds of a rubbish dump, but they cannot find comfort neither in the role of the fashionable waste, nor in the redeeming boredom of the countryside to which they resort for an adventurous excursion.
Drawing material out of his personal life, Bruce Robinson probably wrote the most well-written dialogues (and a unique ending) in the history of British cinema for these two fascinating characters, who are constantly drunk from tons of alcohol and from an indefinable impulse to exceed the limits of the stage and of life itself, which often seem to be inseparable one from the other.
In one of the top roles ever written for an actor, Richard Grant scatters the one scornful line after the other and constitutes one of the fundamental reasons why this remarkable black comedy came to be the ultimate cult creation of the modern British screen.
The film is screened in a restored capacity celebrating the 30 years since its first release.
Geli Mademli