Stop Making Sense (1984)
When: Wednesday, June 21st | 21:30
Where: Avissinias Square (Monastiraki, Athens) | Free entrance
Followed by a party at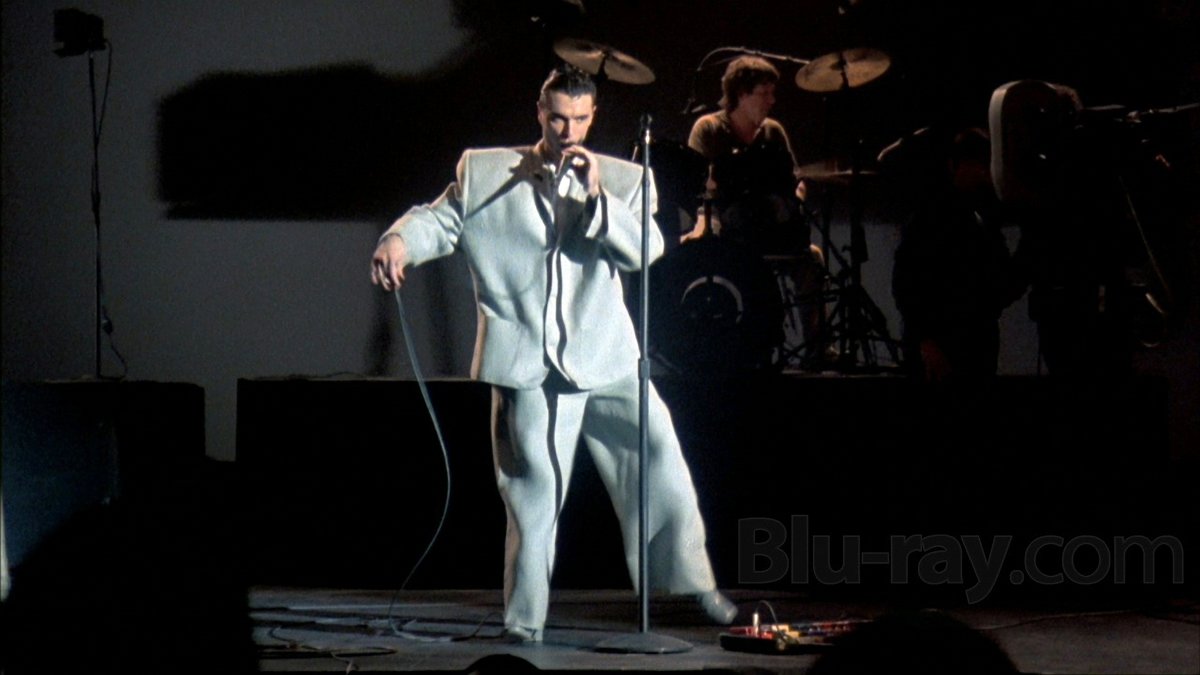 European Music Day Celebration
Directed by: Jonathan Demme
Featuring: The Talking Heads
Duration: 88'
Hi. I've got a tape I want to play»: David Byrne appears on stage holding his guitar and a tape recorder which supposedly accompanies him in «Psycho Killer». He is not just looking at the audience which is cheering for him, but also at the camera which is recording something between a concert and a theatrical performance. This is more or less how «Stop Making Sense» begins, Jonathan Demme's film which took footage and merged three "Talking Heads" concerts, during the promotion of their record «Speaking in Tongues» in 1984.
One of the most common descriptions that follow the film «Stop Making Sense» to this day is that it is the «Citizen Kane» of the filmed concerts. Indeed, in many lists that concern concerts or music films, from the 90s until today, Demme's creation remains top in the ranks, just as Orson Welles' film does, since an equivalent work has not been found yet innovative enough to pave new paths in the genre.
Demme's need not to simply film a concert, but to create a hybrid with a language of its own, changed the concert itself. The whole stage of the show reminded of a small construction site which changed according to each song and where the members of the band were coming after one another and performed in every combination possible. The camera's stage frames seem to defy the audience by focusing on their lightings and contrasts and only keep its reactions (cheering and applause) while generating the sense that the band is playing exclusively for the film viewers.
The film's release coincided with a period of time when music was dynamically entering the videotape market, either by video clips collections that were frantically made to feed MTV, or by concerts. The clips had already won the character of a special short film and had already given the chance to a lot of directors to evolve themselves and also evolve this new template, but «Stop Making Sense» was the first to indicate that there is such potential in this field too. In contrast to «Citizen Kane» it received raving reviews immediately after being released and continues up until now to inspire article writers to write enthusiastic texts. The screening signifies a least amount of tribute to Jonathan Demme's talent, who unexpectedly quit life only a few weeks ago.
Tasos Melemenidis