The Adventures of Priscilla, Queen of the Desert (1994)
When: Monday, June 19th | 21:30
Where: Plato's Academy Park (137 Monastiriou Str., Athens) | Free entrance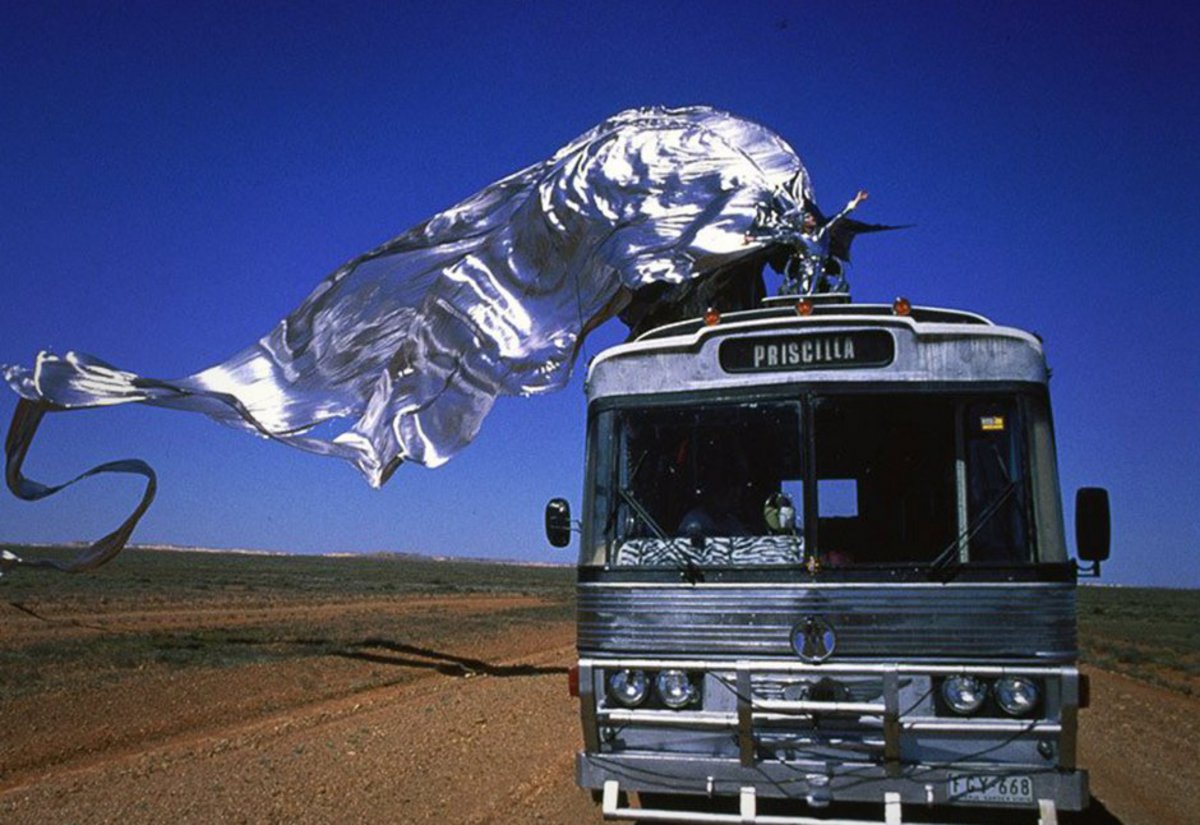 Directed by: Stephan Elliott
Starring: Hugo Weaving, Guy Pearce, Terence Stamp
Duration: 104'
What happens when two drag queens and one transsexual begin to cross the Australian desert in a friable bus, in order to perform at the nightclub of a small town right in the middle of the steppe?
The phantasmagoric and very humorous answer was given in 1994 by Stephan Elliott, due to his «Priscilla» which won an Oscar for the Best Costume Design and achieved grand commercial success. He turned his outrageous plot into a road movie, he most cleverly entrusted the intricate leading roles in three actors mostly known for their masculine profile (Hugo Weaving from the «Matrix» trilogy, Guy Pearce from «L. A. Confidential» and legendary Terence Stamp from «The Collector» and he granted his story with an adorable combination of wit and tenderness.
Through its course, behind the hilarious scenes, the virulent lines told by the heroes, the euphoric musical-dancing bits and the carnival disguises, this incessantly entertaining film manages to take three erratic, almost unworldly characters and gently humanize them, convincing this way even the most conservative audience to look beneath the stereotypes and prejudices and participate in their indulging adventures. In the role of the older Bernadette, Stamp achieves ones of the top acts in his career as well as one of the most fascinating make-over ever seen in the cinema.
Loukas Katsikas