Athens Open Air Film Festival at 2023 ELEUSIS European Capital of Culture
Dialogues between landscapes and images as a ritual of transformation and transition.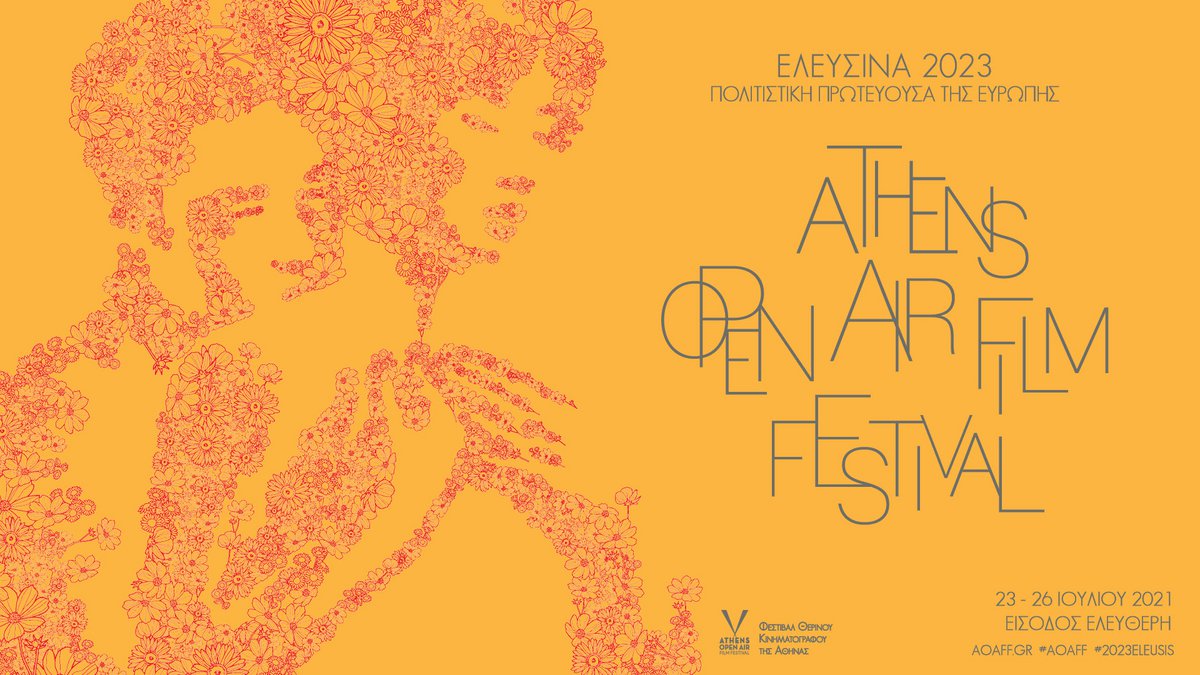 The Athens Open Air Film Festival along with the co-organiser "2023 ELEUSIS European Capital of Culture", invite you to a four-day event - a cinematic journey to historical Elefsina, from the 23rd to the 26th July 2021. This is a series of free film screenings, inspired by the unexplored landscape of Elefsina, under the light of cinema as an artistic intervention and a means of showcasing an area as well as an experience of a dialogue with a location.
It is the intention of the Athens Open Air Film Festival to transform Elefsina into a precious mysterious exhibit, through an unexpected dialogue between cinematic viewing and the natural setting where the event will be hosted as well as the transformation of a series of screenings into a site specific artistic event.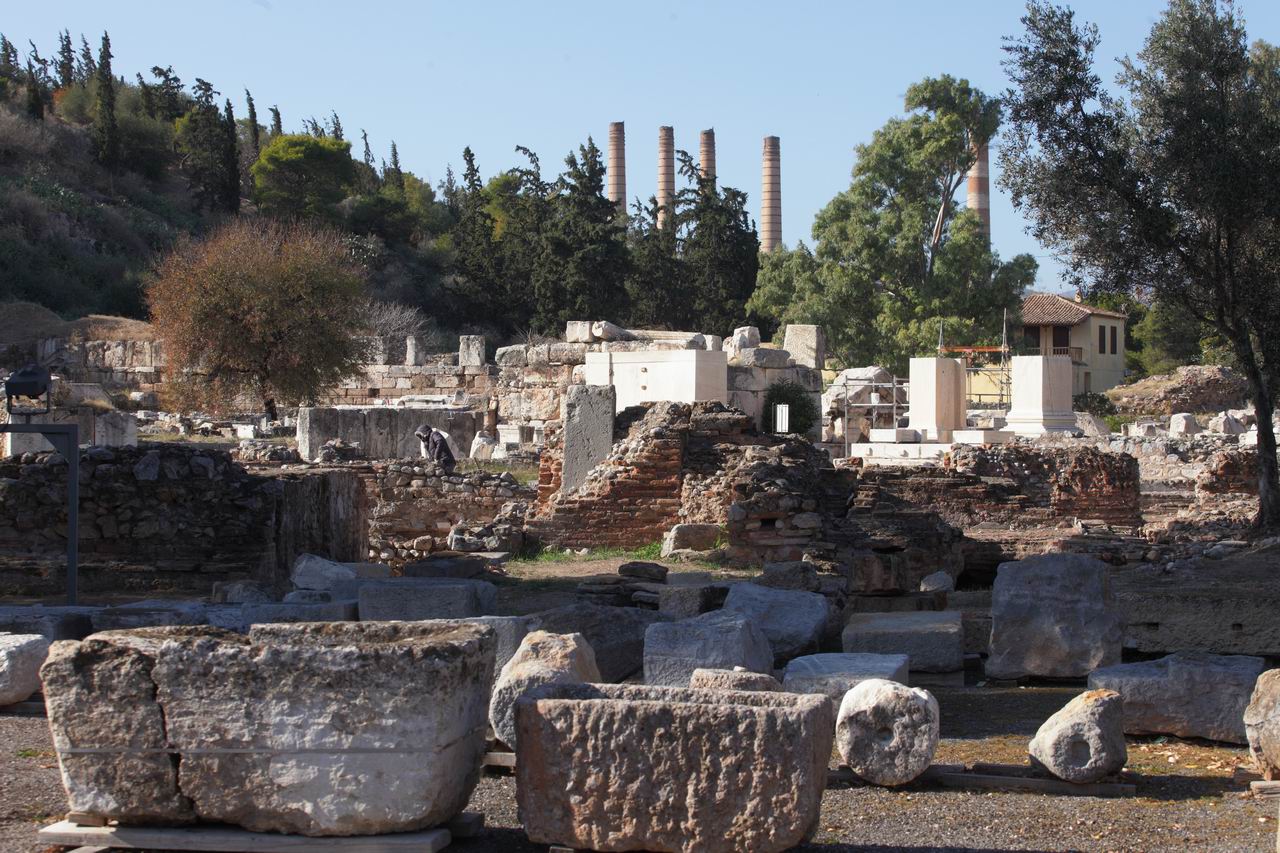 The aim is for the screenings to entice, both visitors to the area as well as the residents of Elefsina, to rediscover their city and its special characteristics with great fervour, by offering a magical experience of cinematic viewing in co-existence with the surrounding area which not only completes the experience but also adds additional dimensions and ambience to it.
The event includes five (5) screenings in five locations of exceptional aesthetic value in regards to the history and ever-changing landscape of Elefsina, offering a new opportunity to "study" five brilliant films.
SCREENING SCHEDULE • FREE ENTRY •
Friday 23rd July | 21:15
APOCALYPSE NOW: THE FINAL CUT, 1979 / 2019 by Francis Ford Coppola
Vlycha
One of the most legendary films of contemporary cinema will be screened in its brand new and final cut, as dreamed by its director, in an impressive restoration made for the first time from the initial film negative, offering the audience a chance to watch, listen and ultimately experience the "Apocalypse" like never before.
Starring: Martin Sheen, Robert Duvall, Marlon Brando, Laurence Fishburne, Dennis Hopper | Runtime: 183'
Free Tickets Reservation here: https://forms.gle/y1ryeqGCT4f1Pe2g8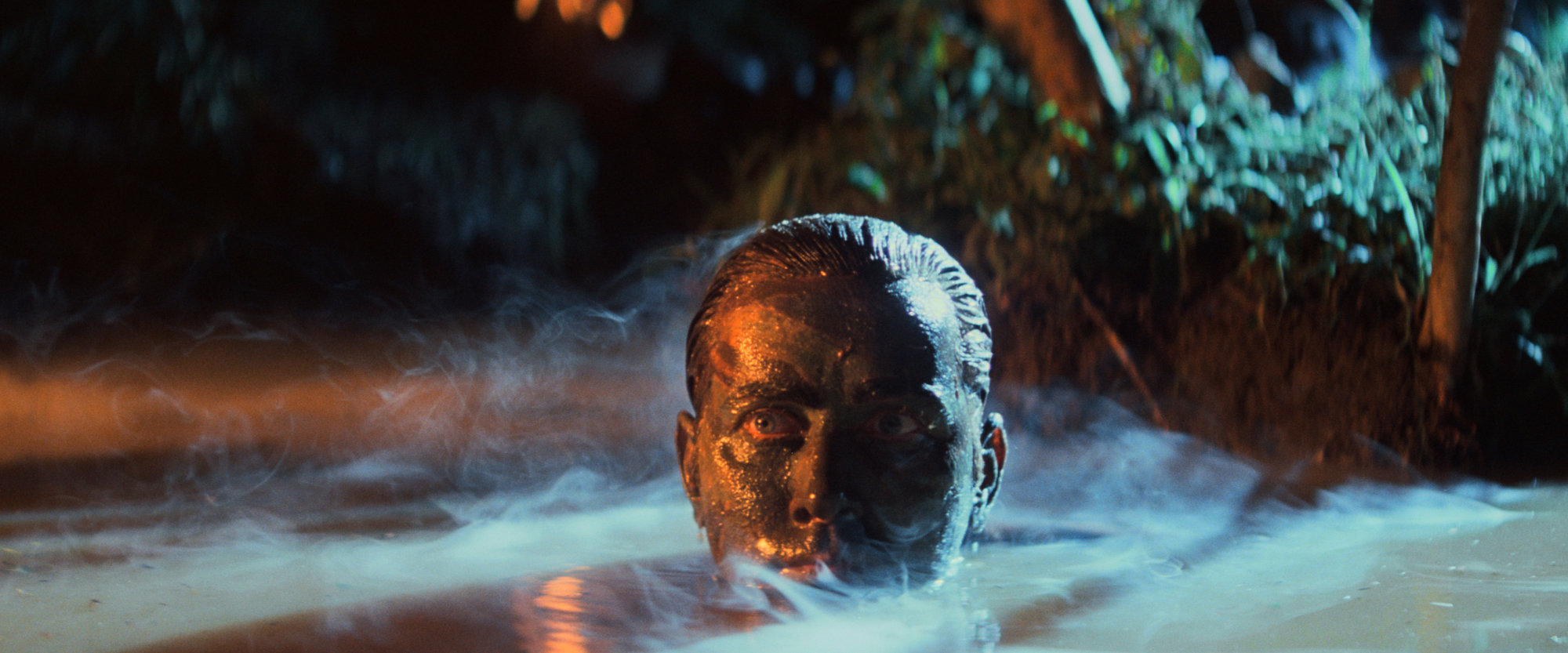 Saturday 24th July | 21:15
NOSFERATU- EINE SYMPHONIE DES GRAUENS, 1922 by Friedrich Wilhelm Murnau
Accompanied by the original live music of composer NIKOS VELIOTIS.
Palaio Elaiourgeio | Eleusis Coast
A majestic elegy of black & white, of the macabre and the Gothic, of abundant light and immense darkness, of the invisible bridge that brings together the world of the living with that of the dead. This Expressionist silent masterpiece by Murnau, inspired by Bram Stoker's unsurpassed literary "Dracula", signalled the dawn of a century of cinematic mythology of horror. "Nosferatu" is considered one of the greatest films in the history of cinema.
Starring: Max Schreck, Gustav von Wangenheim | Runtime: 94'
Nikos Veliotis will reproduce acoustic environments that will enrich the audio narrative of the film.
A composer and cellist, a representative of alternative experimental and rock music. In the 80s he formed In Trance 95 along with Alexandros Machairas. In the 90s he turned to experimenting with avant-garde with the violoncello as his main instrument. He formed Cranc (along with brothers Rhodri & Angharad Davies). In the 00s he formed Texturizer (with Coti K.) and Looper (with Ingar Zach & Martin Kuchen). He pulverized his violoncello [Cello Powder] and collaborated with Giannis Aggelakas and David Grubbs. He also organized the festival 2:13 in Athens [2000-2007]. In the 10s he formed Mohammad along with ILIOS and Coti K. [later to be renamed to ΜΜΜΔ following Coti K.'s departure in 2015]. He has composed music for the theatre, dance and cinema. He has a significant body of work and has made countless appearances at international festivals (Europe, USA, Asia).
Free Tickets Reservation here: https://forms.gle/Zg2UpnDxmunF6g7n9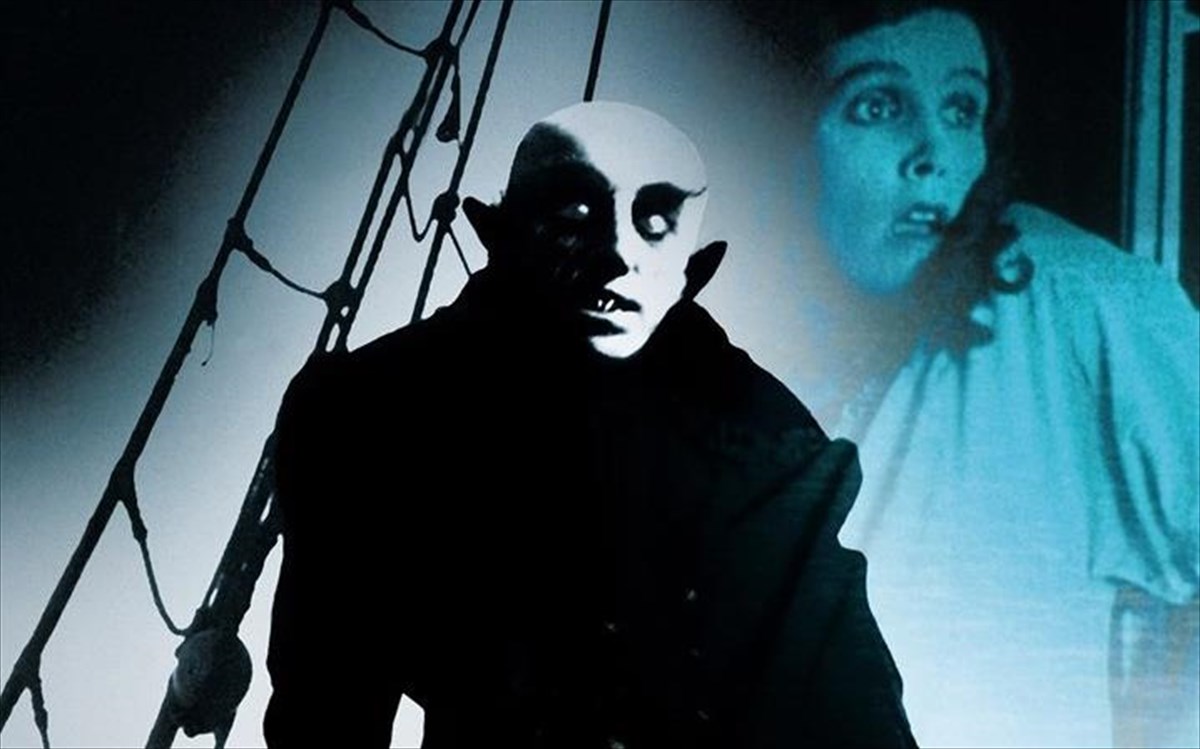 Sunday 25th July | 21:15
THE PASSENGER, 1975 by Michelangelo Antonioni
Palaio Elaiourgeio Parking | Eleusis Coast
A master portrayer of cinematically depicted alienation, and human Twilight Zones through which identities, destinies, characteristics and entire lives go missing usually never to be found again, Michelangelo Antonioni weaves a complex and cunning film plot, an existential thriller which to this day remains one of the legendary films of the 70s.
Starring: Jack Nicholson, Maria Schneider, Ian Hendry | Runtime: 119'
Free Tickets Reservation here: https://forms.gle/SmgSE8aY4k3pQSU7A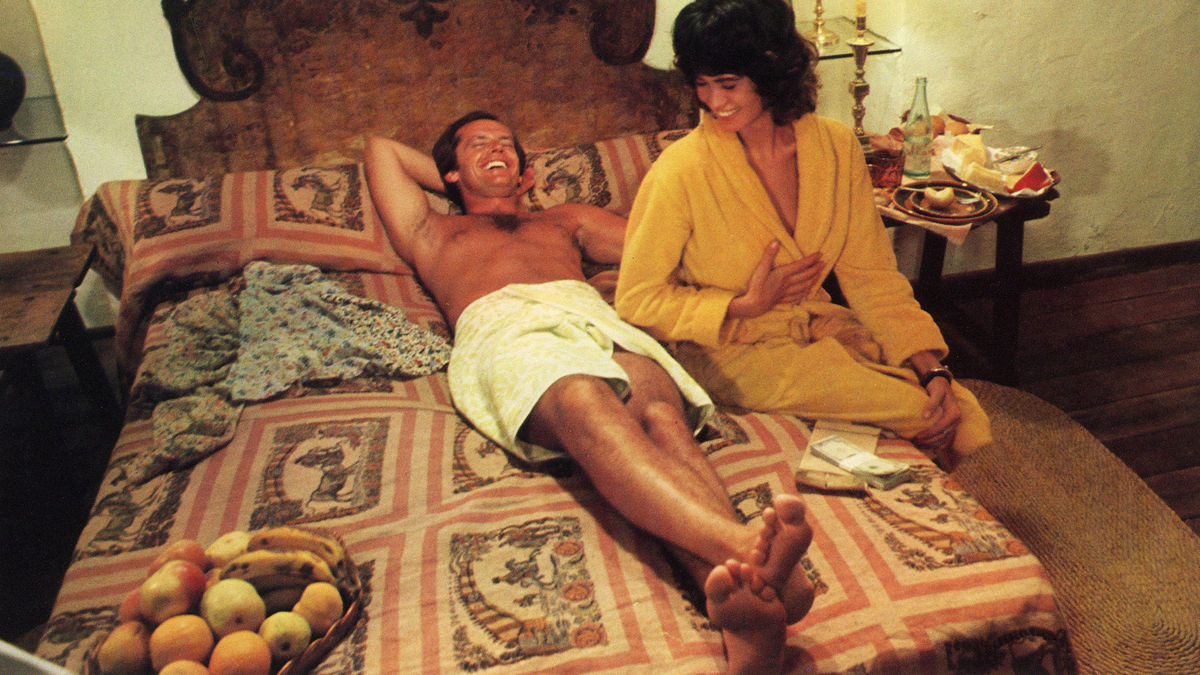 Monday 26th July | 21:00
MOURNING ROCK, by Filippos Koutsaftis (2000)
Archaeological Site of Eleusis
Owing to the sensation of the award-winning "Mourning Rock '' in 2000, Filippos Koutsaftis was established as an important and influential figure in Greek documentary film. Within the context of the 20th anniversary of the premiere of the film, two continuous screenings (one after the other) will take place, the former for the audience and the latter, in the presence of performing artist Tasos Vasileiou, which will constitute a special installation rendering the screening of the film itself an object of multiple viewing at the archaeological site of Elefsina.
Runtime: 85'
Tasos Vasieiou is an actor (Greek Art Theatre Karolos Koun), theatrical director, musician, television and film producer and has worked with great names in the Greek music and cinema industry (Manos Hadjidakis, Mikis Theodorakis, Stavros Tsiolis, Constantine Giannaris, Nikos Perrakis, Periklis Hoursoglou and others).
A ten-minute excerpt (work in progress) will be screened for the first time of Filippos Koutsaftis's new film "The Eleusinians" produced by 2023 ELEUSIS EUROPEAN CAPITAL OF CULTURE.
Free Tickets Reservation here: https://forms.gle/ykdYq9eGzYNVRrVB7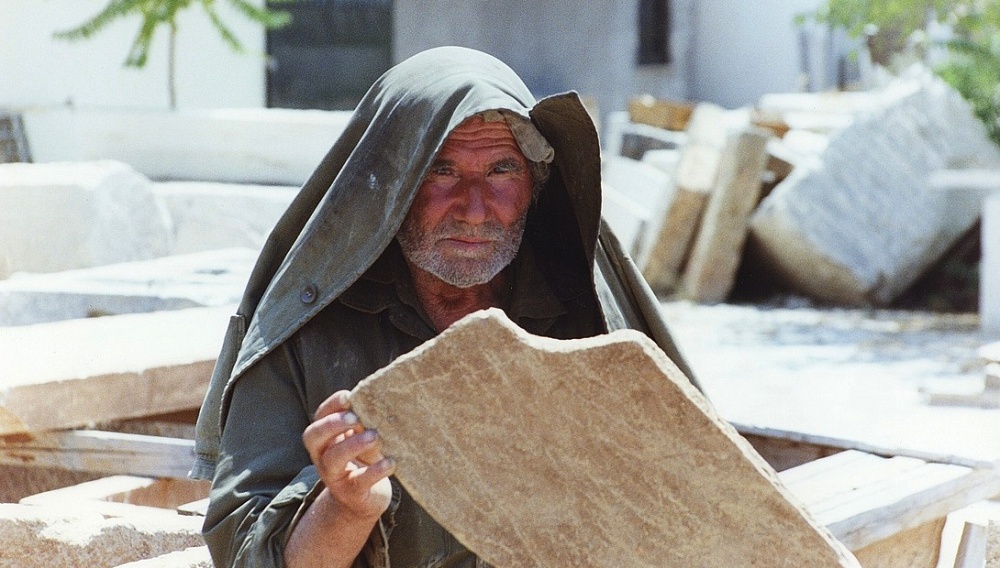 Monday 26th July | 21:30
LE HAVRE, 2011 by Aki Kaurismäki
Karnagio ''Gefyra''
In the midst of a desolate reality, Kaurismäki rediscovers the human potential for something better, and along with his heroes he retreats behind a wall of disarming romanticism, while the magnificent leading couple of André Wilms and Kati Outinen epitomise the concept of heartwarming love. Personal and unpretentious, filmed with modesty, "Le Havre" communicates in whispers, reinstates the cinematic magic of simple things and teaches humility as a virtue in a time of grandiose yet hollow rhetoric.
Starring: André Wilms, Kati Outinen, Jean-Pierre Darroussin | Runtime: 93'
Free Tickets Reservation here: https://forms.gle/SFbcqAhcnF9ojhci7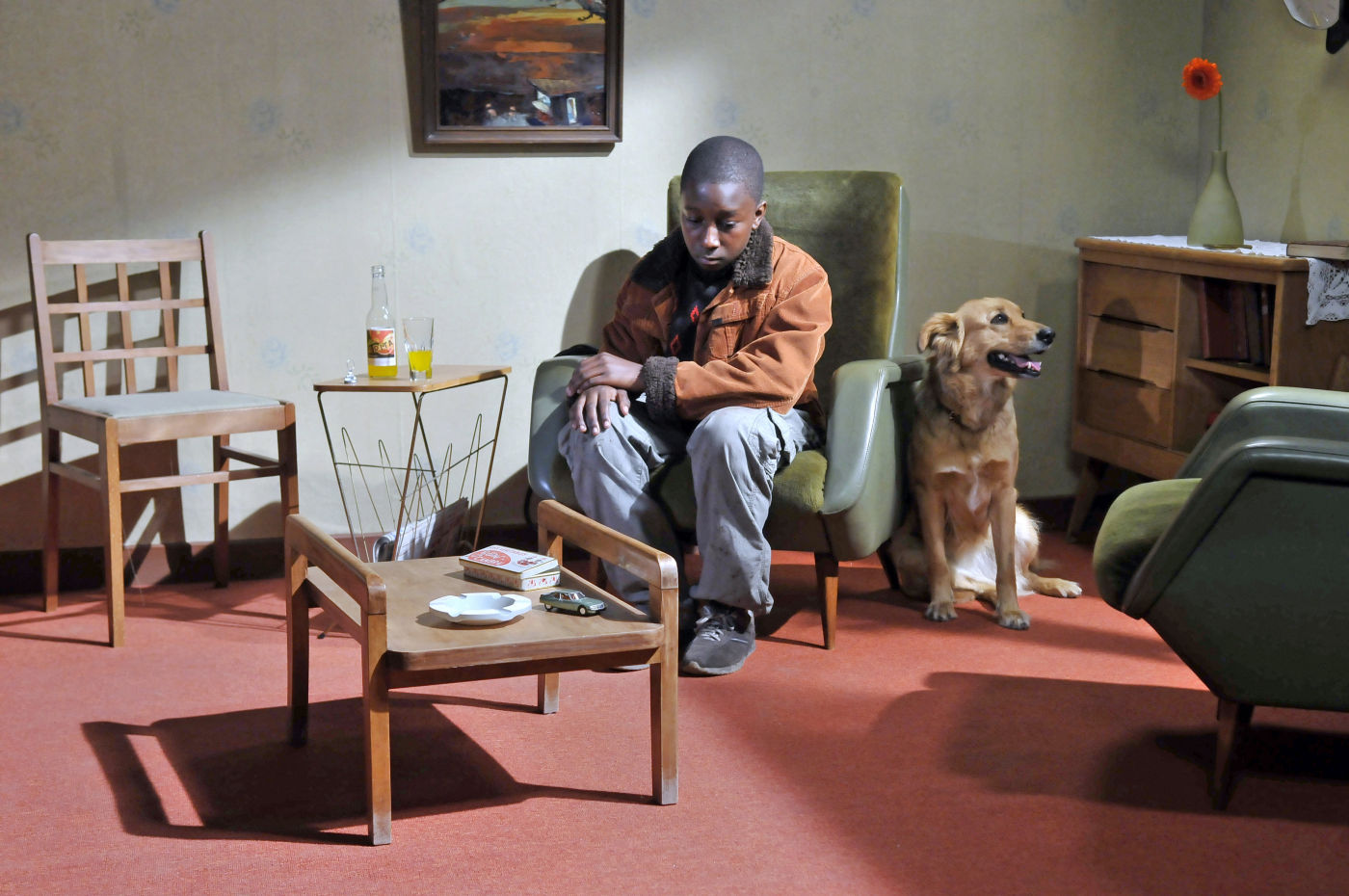 The four-day film event is part of the "People / Society" thematic axis of the artistic program of 2023 ELEUSIS European Capital of Culture, and specifically it is one of the activities of the Cine ELEFSIS program. #aoaff #2023eleusis
*IMPORTANT INFORMATION for audience attendance of the screenings*
Transportation
For the spectators who do not have a means of transportation for the screenings of Friday 23.7, Saturday 24.7 and Monday 26.7, the Athens Open Air Film Festival will provide aller-retour buses from Syntagma. For your tickets' reservation please fill in the respective, following forms:
Friday, July 23: https://forms.gle/HwrDQns7PCGwQbho8
Saturday, July 24: https://forms.gle/pQMuWQ2UnyahkQt57
Monday, July 26: https://forms.gle/3drciVCMNmSXjSbA7
Tickets
In order to protect public health and ensure that members of the audience attend screenings in an orderly manner, we would like to inform you that:
- Entry into the screening venue will only be possible with tickets bearing the ticket holder's name. The tickets' acquisition and reservations is also available on aoaff.gr.
- Each audience member will be entitled to ONLY ONE ticket, so please make sure you arrive on time along with your companion in the event that you wish to be seated near each other.
- Social distancing will be strictly observed.
Enjoy your screening!
For updates and more information tune into the sites of cinemagazine.gr , aiff.gr and aoaff.gr as well as the relevant social media pages: Facebook AIFF, Instagram, Twitter.