11th AOAFF: E-tickets reservation | "Do the Right Thing" by Spike Lee
11th Athens Open Air Film Festival presents a screening of Spike Lee 's enduring masterpiece "Do the Right Thing" | Wednesday July 19th | 21h30 | Free Entrance.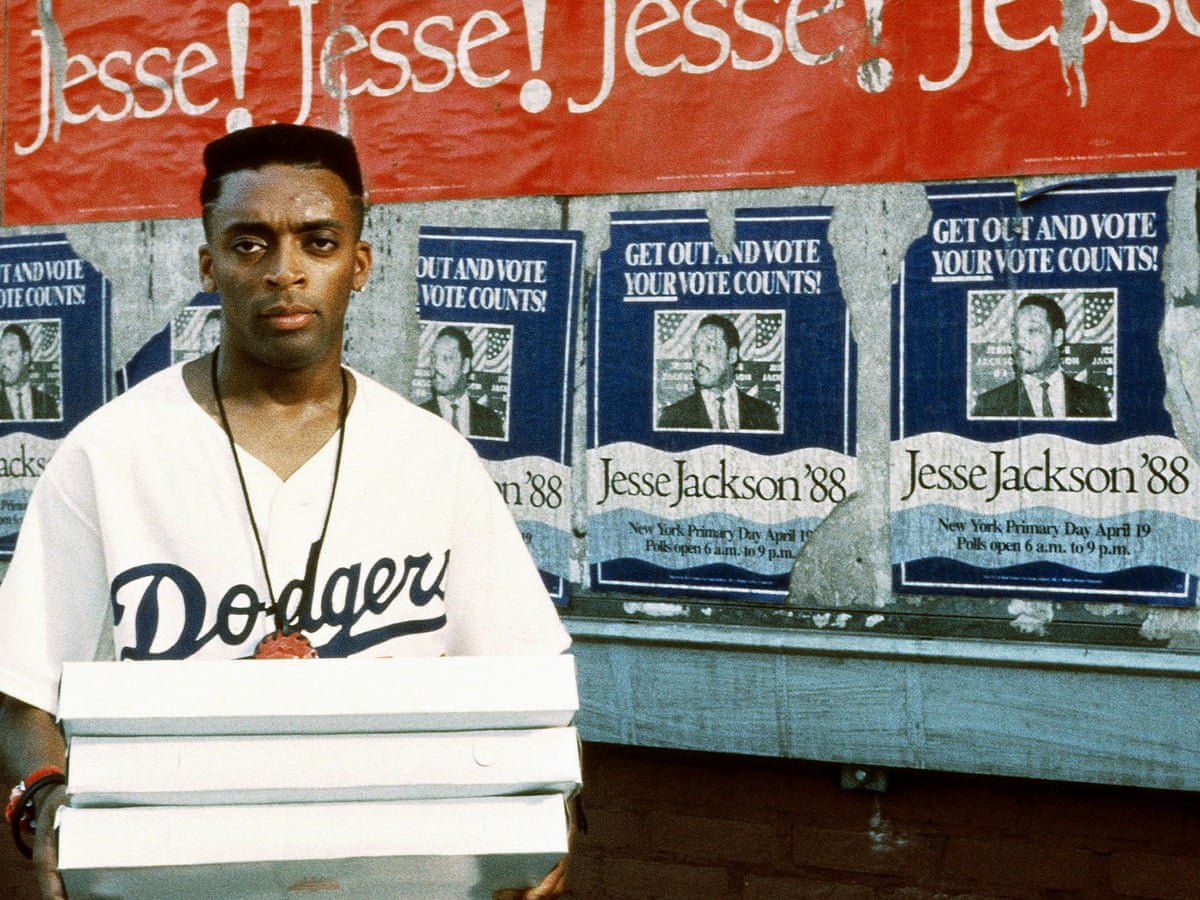 In June 1989, just before its official premiere in American movie theaters, some film critics were predicting that Spike Lee's masterpiece was about to provoke severe episodes, if not stimulate a whole riot, because of its theme. Of course none of this occurred and the "Do the Right Thing" began a route that declared it as one of the most important and crucial creations of world cinema, recounting the circumstances under which a multiracial district in Brooklyn descends into violence during a suffocating hot summer day.
Behind the colorful ethnological patchwork of characters generated by Lee's pen, behind the challenge "Fight The Power" addressed from the speakers by Public Enemy, behind the conflicting doctrines of Martin Luther King and Malcolm X invoked in the film, behind the incomparable combination of humorist with dramatic lied the most timely and perceptive study of the fragile interracial relationships that unite, separate and threaten at any given moment to blow up America. Landmark of modern cinema, exemplary combination of entertainment and meanings, a career peak which the maker will never be able to surpass, let alone repeat. Loukas Katsikas
Screening supported by the U.S. Embassy Athens.
Writer and director: Spike Lee | Starring: Spike Lee, Danny Aiello, John Turturro, Rosie Perez, Giancarlo Esposito, Ossie Davis, Ruby Dee, Bill Nunn | Runtime: 120' | Year of Production: 1989
E-tickets reservation
In order to attend you may reserve your place in advance by a personal data statement (name, surname, contact number, e-mail) until tickets are sold-out.
Book your free e-tickets online:
https://forms.gle/kYJr4b28kFUxX94N7
The e-mail you provide will receive a confirmation reply within 24 hours securing you one place and your name on the list at the entrance.
ATTENDANCE TO SCREENINGS
- Entrance to the screening premises will be permitted only by indicating the ENTRY PASS which viewers can provide
a. either on-site at the location of the screening
b. or through online reservation, two days before each screening (reservations open at noon) on aoaff.gr
- Each viewer is allowed ONLY ONE entry pass.
- Entrance and pass supply will commence an hour and a half before each screening.
- Viewers who have online reservations must collect their entry pass at least 15' earlier than the time of the screening, otherwise their seat will be released and instantly re-supplied
Download the festival's programa here.