Rebecca (1940)
When: Friday July 17th | 21:30
Where: Temple of Olympian Zeus (entrance from Amalias Avenue) | Free Entrance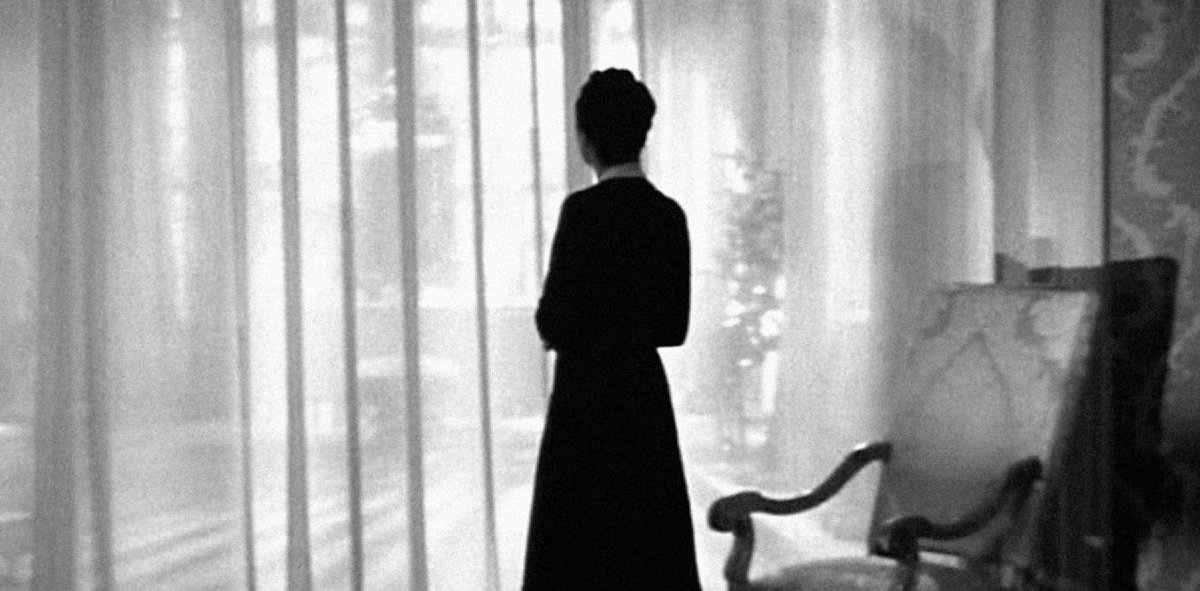 Director: Alfred Hitchcock
Starring: Joan Fontaine, Laurence Olivier, Judith Anderson ,George Sanders
Duration: 130'
Production Year: 1940
In a gothic fairytale house-palace, with large spaces that rotate the natural light with the deep (and symbolic) darkness, the new wife (Joan Fontaine) of Max de Winter (Laurence Olivier) is faced with the ghost of her husband's dead first wife, who borrows her name to the title of the film, but also with Mrs. Danvers, the housekeeper. The latter, through a morbid obsession with the former hostess, will start a merciless game on the mind of the innocent young lady (who symbolically does not even have a name of her own), leading her to constant missteps that turn into grave misconducts and enduring comparisons to her "superior" predecessor.
Hitchcock narrates from Fontaine's perspective creating an exquisite subjectivity that completely directs the viewer's psychology in favor of the heroine. In the heavy ambiance of the gothic threat, and the hybrid neutral attitude of the husband (Olivier is an expert), facts are distorted and what we see has nothing to do with reality. In contrast, we experience the phobic world of a gaslighted woman, a person deliberately convinced of her deficiency and weakness to exist autonomously.
The feministic timeliness of the film emerges vividly, so does the course of the female character towards liberation. "Rebecca" was nominated for 11 Oscars, won that of Best Cinematography and Best Picture and the screening will be an anniversary for the 80 years since its premiere. Elias Dimopoulos
Commemorative screening for the 80th anniversary of the film's premiere supported by the US Embassy Athens.
IMPORTANT INSTRUCTIONS regarding the arrival of the audience to the screenings
In order to secure the protection of public health and the smooth flow of our viewers at the screenings, we inform you that:
- The entrance to the screening location will be realized with ENTRY PASSES and in strict compliance with the necessary distance between the people who are interested in attending.
- The distribution of the entry passes for the 21h30 screenings will commence at 19h30 and for the 21h00 screenings distribution will commence at 19h00, until they are sold-out.
- Each person is entitled to ONLY ONE entry pass, therefore we cordially request you to arrive on time together with your companions in case you wish to sit near each other.