Donkey Skin (Peau d' Ane, 1970)
When: Thursday July 16th | 21:30
Where: French School at Athens (6 Didotou Street, Kolonaki) | Free Entrance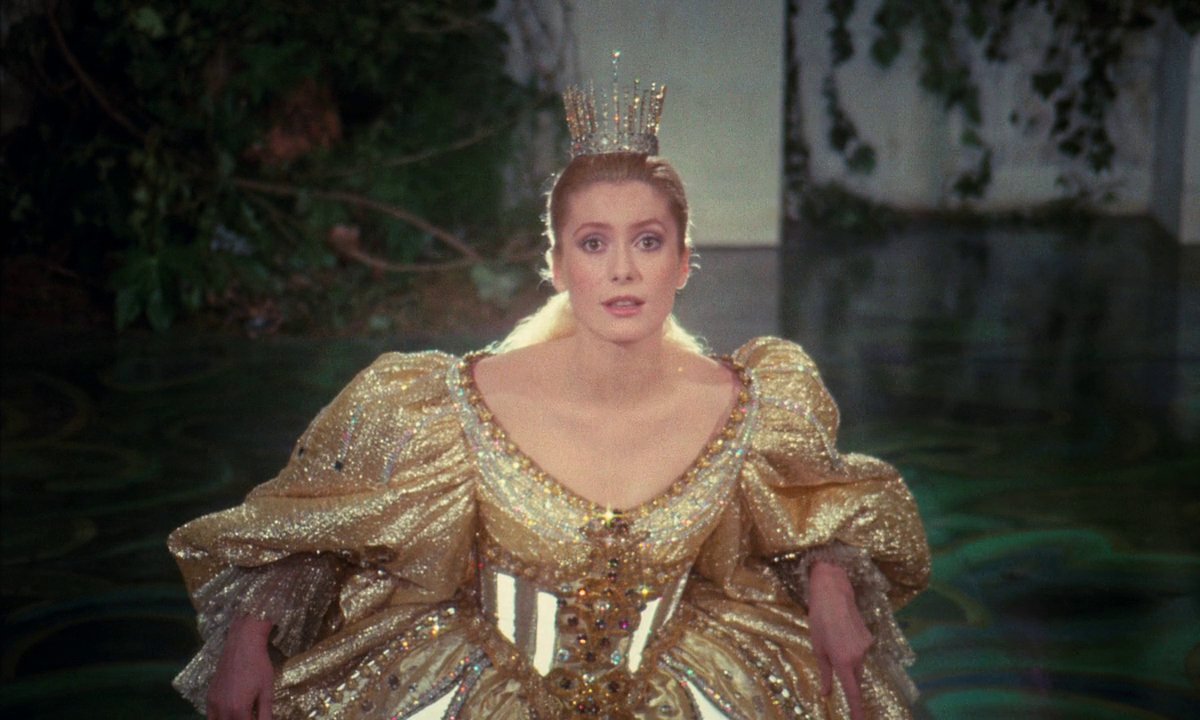 Director: Jacques Demy
Starring: Catherine Deneuve, Delphine Seyrig, Jacques Perrin, Jean Marais
Duration: 89'
Production Year: 1970
In the middle of the 17th century, Charles Perrault gathered a large sum of the urban myths that were passed on orally from one generation to the next and wrote them down, maintaining to date the title of the father of fairytale as we know it in its written form. Disney might have grabbed from his fairytales stories such as "Cinderella" and the "Sleeping Beauty", but it would never dare deal with "Donkey Skin", which despite Perrault's varnished version retained in its core a taboo subject. That of the King wanting to marry his daughter.
Influenced by a trip to Los Angeles (where he shot "Model Shop") and the emerging hippie culture there, Jacques Demy saw in the content of the story the opportunity for a special pageantry, a film-dream which nobody would ever want to be finished. With Jean Marais as the King and Catherine Deneuve as the daughter, Demy took the meaning of film exaggeration to a new level through the incredible costumes, the special effects of the time, the song in the tunes of Michel Legrand and the rainbows creating not only a festival of colors but also being the tools of an ambiguous narration.
What he accomplished was to visualise an urban myth in a way that it could be watched in the cinema by parents with their children and each would stay satisfied for completely different reasons, something that became obvious from the box office success that the french audience reserved for the film, acknowledging it as the director's most successful work. It remains too, however, to date a unique spectacle, made to be watched on the silver screen. Tasos Melemenidis
Screening in collaboration with the Plein Air Festival of the French Institute Greece.
IMPORTANT INSTRUCTIONS regarding the arrival of the audience to the screenings
In order to secure the protection of public health and the smooth flow of our viewers at the screenings, we inform you that:
- The entrance to the screening location will be realized with ENTRY PASSES and in strict compliance with the necessary distance between the people who are interested in attending.
- The distribution of the entry passes for the 21h30 screenings will commence at 19h30 and for the 21h00 screenings distribution will commence at 19h00, until they are sold-out.
- Each person is entitled to ONLY ONE entry pass, therefore we cordially request you to arrive on time together with your companions in case you wish to sit near each other.