Jackie Brown (1997)
When: Thursday June 25th | 21:30
Where: City of Athens Technopolis (100 Piraios Street, Gazi) | Free Entrance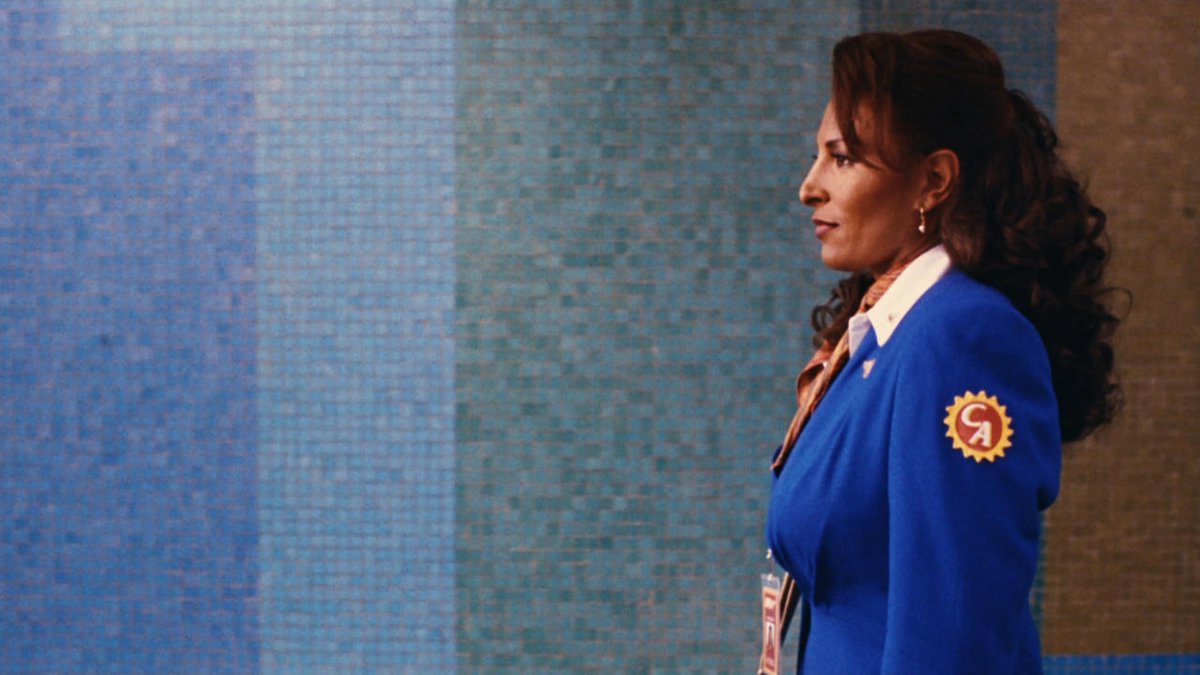 Director: Quentin Tarantino
Starring: Pam Grier, Robert Forster , Samuel L. Jackson, Robert De Niro , Bridget Fonda , Michael Keaton
Duration: 154'
Production Year: 1997
With his third film, Tarantino took Elmore Leonard's crime novel and unexpectedly turned it into an adoring homage to the blaxploitation cinema of the 70s, upgrading the universe of those films to something more meaningful and complicated. As a 44 year-old stewardess, who is carrying money illegally on behalf of a ruthless weapon dealer, is trapped by FBI agents and is asked to betray her boss, Tarantino lowers in a rare occasion the directorial tones and dedicates himself, without his usual impressionable techniques, to translate a world of pulp stereotypes into something realistic and human.
Former priestess and ravishing beauty of the black screen of the seventies, entirely magnetic here at the leading role, and with Robert Forster (an also undermined actor of the time) as her benefactor partner, Pam Grier crosses the most obvious details of a plot in order to lead the audience to the real marrow of the film: to a story of self-awareness about two middle-aged people who are fighting with their personal refutes and failures, claiming their share and second chance to a decent life.
Less characteristic than his other films, full of seductive soul diamonds of the golden age of the 70s and with screenshots of golden performances, «Jackie Brown» remains Tarantino's most mature work and as far as many are concerned, maybe his best. Loukas Katsikas
IMPORTANT INSTRUCTIONS regarding the arrival of the audience to the screenings
In order to secure the protection of public health and the smooth flow of our viewers at the screenings, we inform you that:
- The entrance to the screening location will be realized with ENTRY PASSES from Iakchou Street and in strict compliance with the necessary distance between the people who are interested in attending.
- The distribution of the entry passes for the screening of the films "Jackie Brown" (Thursday, June 25th) and "All About My Mother" (Friday, June 26th) will start at 19h30 until they are sold-out. In terms of the screening of the film "Rocky Horror Picture Show" (Saturday, June 27th) the distribution of the entry passes will start at 21h00 because the film has been scheduled to begin at 22h45.
- Each person is entitled to ONLY ONE entry pass, therefore we cordially request you to arrive on time together with your companions in case you wish to sit near each other.