Body Heat (1981)
When: Friday July 10th | 21:15 & 23:30 (additional screening)
Where: Cinema Riviera (46 Valtetsiou Street, Athens) | Free Entrance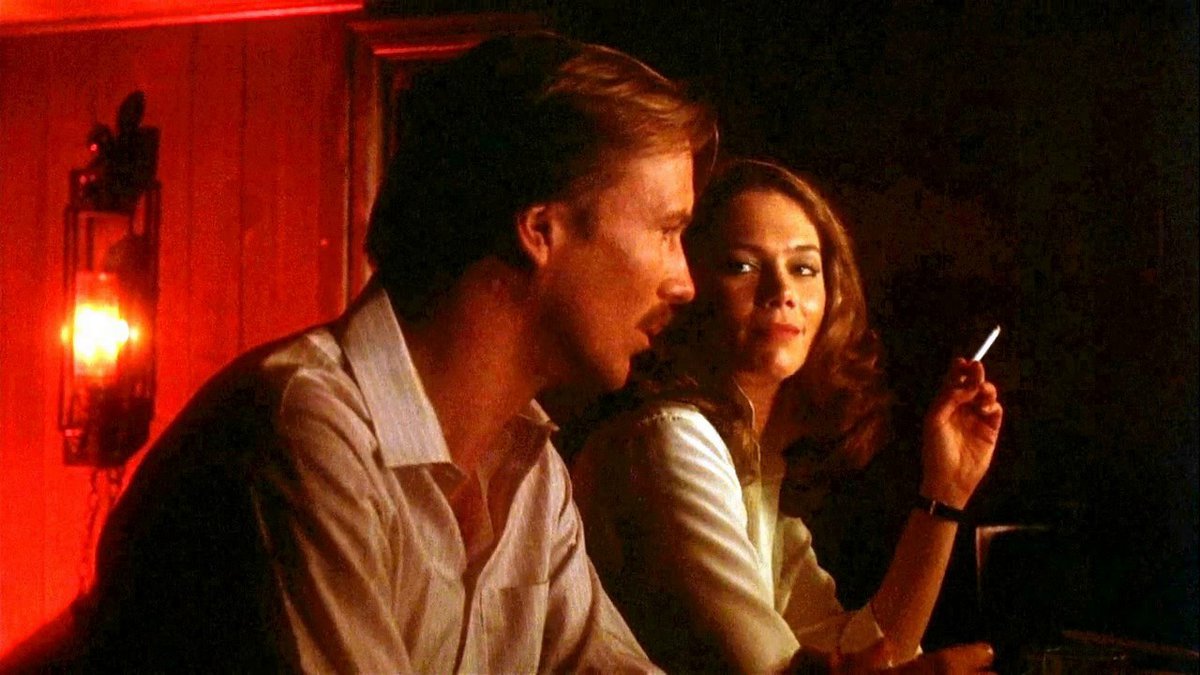 Director: Lawrence Kasdan
Starring: William Hurt, Kathleen Turner, Richard Crenna, Ted Danson, Mickey Rourke
Duration: 113'
Production Year: 1981
During a suffocating summer in Florida, which is crazed by a wickedly hot and constant ostro, William Hurt meets one night Kathleen Turner, a spider-woman who will drag him to her web, seduce him and lead him to crime. All that in the lovely new-noir debut that placed Lawrence Kasdan's name («The Big Chill») on the list with the 80s most sought-after directors, promoted William Hurt as a top American actor of that decade and established Kathleen Turner's figure among the most timeless male fantasies.
In terms of theme and style «Body Heat» refers to legendary works such as «Double Indemnity» and «The Postman Always Rings Twice», but thanks to its well-written scenario, the sharp dialogue, the atmospheric direction and the impeccable outlining of characters it manages to modernize the archetypal elements that it borrows in service of an exciting erotic thriller which rightfully enjoys the fame of a classic. Loukas Katsikas
IMPORTANT INSTRUCTIONS regarding the arrival of the audience to the screenings
In order to secure the protection of public health and the smooth flow of our viewers at the screenings, we inform you that:
- The entrance to the screening location will be realized with ENTRY PASSES and in strict compliance with the necessary distance between the people who are interested in attending.
- The distribution of the entry passes for the 21h15 screening will commence at 20h00 and for the 23h30 screening distribution will commence at 22h30, until they are sold-out.
- Each person is entitled to ONLY ONE entry pass, therefore we cordially request you to arrive on time together with your companions in case you wish to sit near each other.