Anatomy of a Murder (1959)
When: Tuesday August 18th | 21:00
Where: Cinema Riviera (46 Valtetsiou Street, Athens) | Free Entrance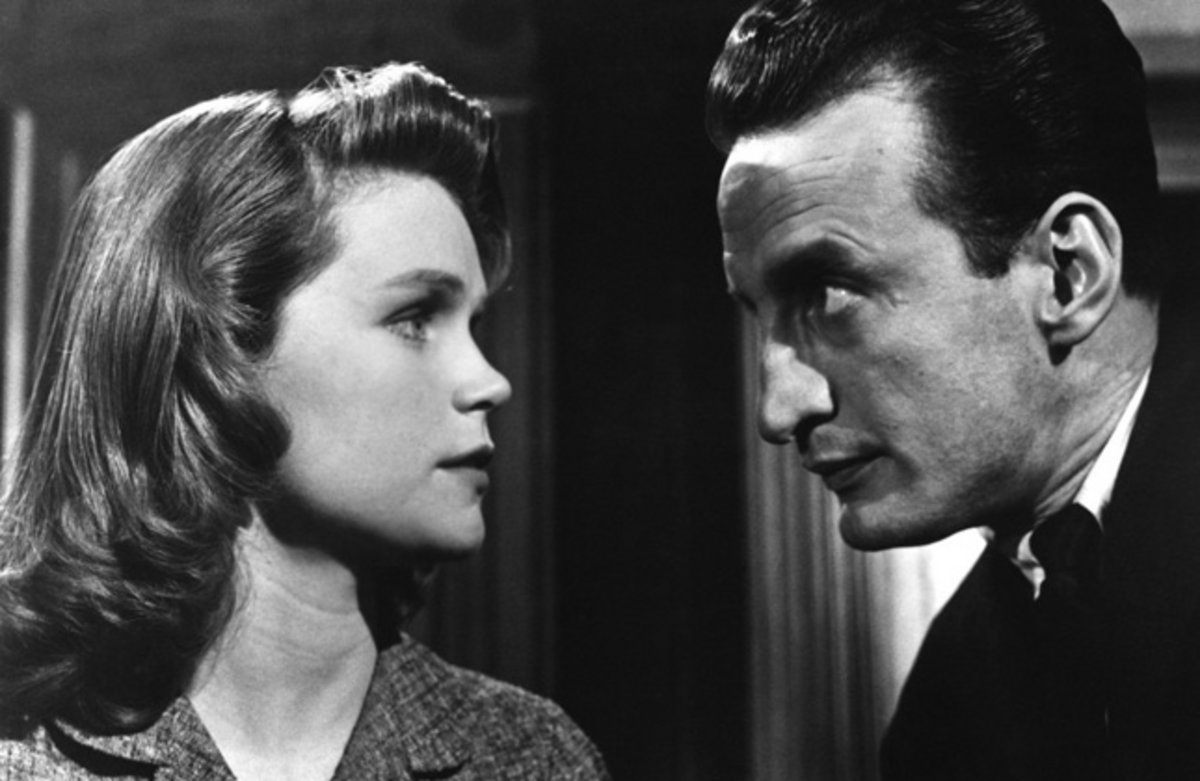 Director: Otto Preminger
Starring: James Stewart, Lee Remick, Ben Gazzara , Arthur O'Connell, Eve Arden
Duration: 160'
Production Year: 1959
An unambitious lawyer of past glamour, who would rather fish, play piano and hang out with his alcoholic colleague, takes up the case of the murder of a man by an american army officer. The only mitigating circumstance for the latter is the heated moment of the action, as the man had raped his wife.
Regarding the "Anatomy of a Murder" you stand before one of the top judicial dramas, if not the top. Of course, this does not define well and rescues the future status of a film. Each audience needs to be convinced, not to say also about a special audience in the conscience of which the laurels of the past are an aggravating element. However, Otto Preminger's work, to date at least, has won the bet of the 61 years that have passed since its birth.
The detailed and thorny (today even more!) story, the subject of rape, the analytic, methodic presentation of the process, the characterisation, the irremovable humanistic compass, are all in structural perfection. And then starts the indulgence. The dead-times, this superb central character of James Stewart, the labyrinth of the defence, the amazing jazz score by Duke Ellington and Billy Strayhorn. The euphoria of a well-tuned film which is perfectly aware of its script size, the quality of its acting performances, where it stands and where it is going.
Seven Oscar nominations, Grammy for the soundtrack, acting award for Stewart in Venice, are no more than honorary reminders of an effortless indulgence in film, a winner over the time classic. Elias Dimopoulos
Screening supported by the US Embassy Athens.
IMPORTANT INSTRUCTIONS regarding the arrival of the audience to the screenings
In order to secure the protection of public health and the smooth flow of our viewers at the screenings, we inform you that:
- The entrance to the screening location will be realized with ENTRY PASSES and in strict compliance with the necessary distance between the people who are interested in attending.
- The distribution of the entry passes for the 21h30 screenings will commence at 19h30 and for the 21h00 screenings distribution will commence at 19h00, until they are sold-out.
- Each person is entitled to ONLY ONE entry pass, therefore we cordially request you to arrive on time together with your companions in case you wish to sit near each other.