All About Eve (1950)
When: Wednesday July 22nd | 21:30
Where: Byzantine and Christian Museum (22 Vas. Sofias Avenue, Athens) | Free Entrance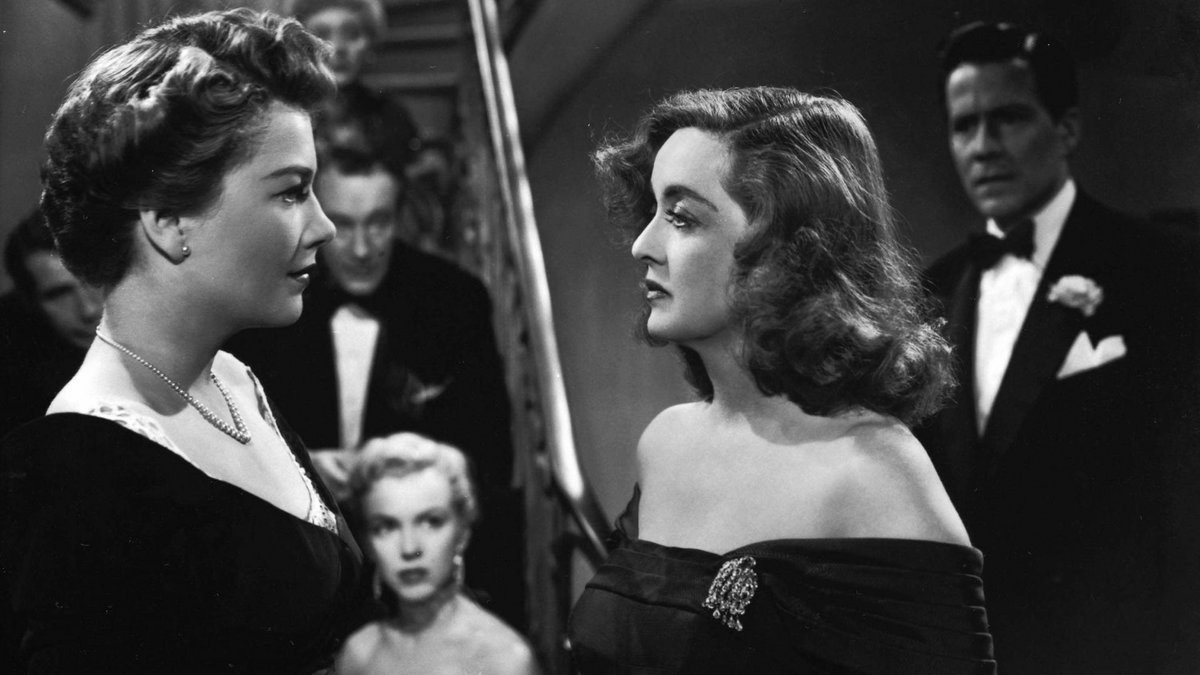 Director: Joseph L. Mankiewicz
Starring: Bette Davis, Anne Baxter, George Sanders, Celeste Holm , Thelma Ritter , Marilyn Monroe
Duration: 138'
Production Year: 1950
The top. Of cinema for cinema. The conversion of gossip to great art. The accounting of the distance between the star (Bette Davis) and the common celebrity (Anne Baxter). The sarcasm of the pettiness of the marquise, the bonfire of the vanities. The hallmark of the impermanence of the spectacle but also the peg legs of the immoral social climbing.
But finally also the historic film-celebrity. With 6 Oscars (two of them to the director/screenplay writer Mankiewicz) out of 14 nominations (if you were asking for completeness evidence), a record of female nominations for the same film (4!), the radioactive critic in Hollywood.
In the midst of an inconceivable recital of lines - from George Sanders and Bette Davis - this almost indifferent to the renowned "common taste" sophisticated masterpiece on age and female psyche captures the moment where the industry understood itself. Realising that the gigantic petiness inside her is not grandiosity but merely the gear that sets her mechanisms in motion, she was convinced (with Mankiewicz's will and permission) that she had to come out of her own closet and reveal the pettiness of her occasional grandness. Of course, no change came with that, human nature can be described but probably not make progress. However, this description, even if it brings out of you an indulgence that derives from a confirmation of superiority of your own, is never enough. Anniversary screening for the 70 years since the film's premiere. Elias Dimopoulos
Commemorative screening for the 70th anniversary of the film's premiere supported by the US Embassy Athens.
IMPORTANT INSTRUCTIONS regarding the arrival of the audience to the screenings
In order to secure the protection of public health and the smooth flow of our viewers at the screenings, we inform you that:
- The entrance to the screening location will be realized with ENTRY PASSES and in strict compliance with the necessary distance between the people who are interested in attending.
- The distribution of the entry passes for the screening will commence at 20h00 until they are sold-out.
- Each person is entitled to ONLY ONE entry pass, therefore we cordially request you to arrive on time together with your companions in case you wish to sit near each other.