The poster of the 10th Athens Open Air Film Festival
The Athens Open Air Film Festival, the most cherished film institution that constitutes for a decade now an integral part of the cultural experience of the citizens and visitors of the capital and is organised by the Athens International Film Festival, will be with you this summer too in collaboration with the City of Athens Cultural, Sport and Youth Organization. We announce a full of hope "check-in" to this unprecedented and difficult occurence that we are all going through and we promise remarkable film experiences, free for the audience: We are scheduling events in beloved open air movie theaters, we transform emblematic locations in town to magical open air cinemas and we are preparing impressive drive-in screenings, ensuring in any case a premium audiovisual experience, reserving for the audience legendary and especially dear to them films from all over the world, rigorously complying with the measures for public health protection.
We warm heartedly thank the team of the City of Athens Cultural, Sport and Youth Organization and its president, Ms. Anna Rokofylou, for the continuing our collaboration, which has been realised with great success all these years, with a strong sense of responsibility and cultural offering and which is moving forward to the co-organizing of our actions this summer too.
Our aim is to provide the necessary and therapeutic cultural companionship to the audience, ensuring an indulging and safe film experience.
It is with great joy that we present today the poster for the 10th edition of the Athens Open Air Film Festival, created by the illustrator Vassilis Mexis.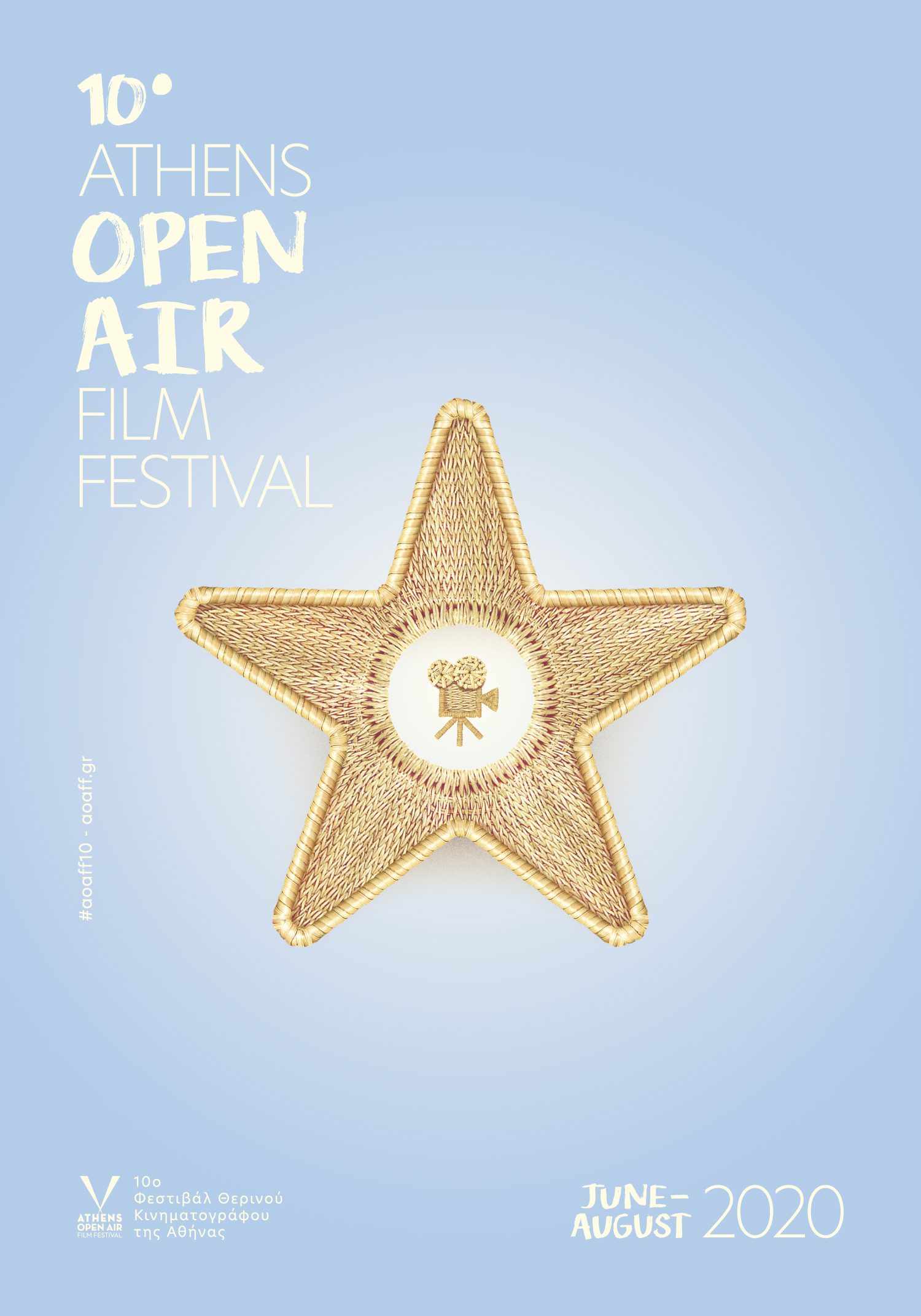 The poster in his own words:
«Since 2010, each summer Athens is transformed into an open air cinema through the screenings of the Athens Open Air Film Festival. Covering its course which counts 10 years now, the Festival makes a stop at its own "Walk of Fame". There it "knits" a starfish made of wicker and so the summer institution aquires its own golden star in the blue sky of the town».
Vassilis Mexis, who excelled in the AKTO school in Graphic Design studies (BA - Bachelor of Arts, with 1st Class Honours) is the designer of the posters for the Athens Open Air Film Festival and the Athens International Film Festival from 2016 to date. In addition, he has been working in the advertisement field since 2012, including in his resume participation to distinguished campaigns, while he has also designed covers for books and magazines of large circulation. His work has been hosted in print and digital Media and has won praises and awards in international competitions.
The complete program of the 10th Athens Open Air Film Festival will be announced in the next days.
For more information and continuous updates, stay tuned to the websites cinemagazine.gr, aiff.gr, aoaff.gr as well as the social media pages: Facebook AIFF, Instagram, Twitter.
ORGANISED BY