Join the team of the 10th Athens Open Air Film Festival
Call for volunteers at the 10th Athens Open Air Film Festival (June - August 2020).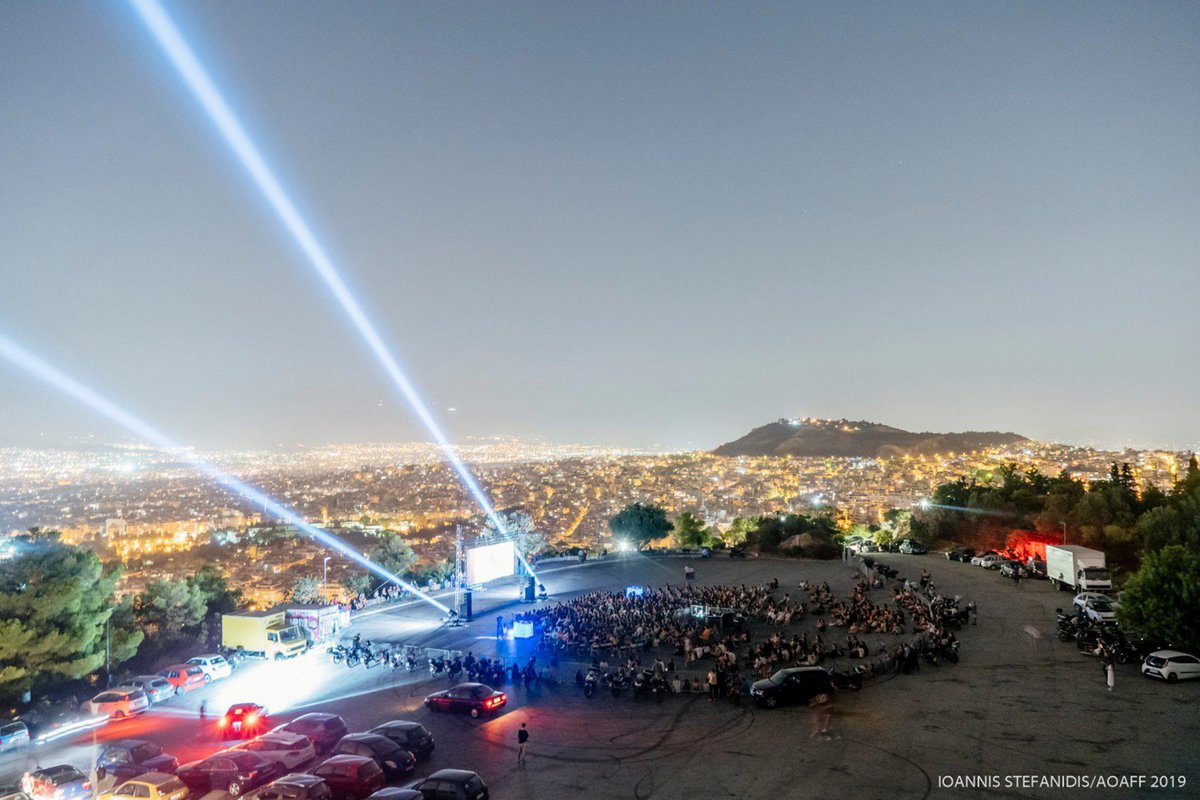 The Athens Open Air Film Festival invites cinema lovers to participate voluntarily in the cherished summer film institution of the town!
The Athens International Film Festival, the most beloved summer film institution that constitutes for a decade now an integral part of the cultural experience of the citizens and visitors of the capital and is organised by the Athens International Film Festival, will be with you this summer too in collaboration with the City of Athens Cultural, Sport and Youth Organization.
We announce a full of hope "check-in" to this unprecedented and difficult occurrence that are all going through and we promise remarkable film experiences, free for the audience: We are scheduling events in beloved open air movie theaters, we transform emblematic locations in town to magical open air cinemas and we are preparing impressive drive-in screenings, ensuring in any case a premium audiovisual experience, reserving for the audience legendary and especially dear to them films from all over the world, rigorously complying with the measures for public health protection.
In case you have participated in the past, it will be our pleasure to see you again. For those of you that it is the first time, we encourage you to take up an active role in the Festival's conduct! The only pre-requisite is free time and love for cinema.
We will need:
- Production Assistants
- Co-ordination Assistants
Qualifications: the knowledge of english and/or another foreign language is desirable, willingness and spirit to work, reliability, responsibility and availability during the Festival period (June - July - August).
Your presence is not necessary at every screening! Those selected will gain insight to the magical world of preparing and realising a Film Festival and will receive, after the end of their work, a certificate of attendance for every use.
Note: The call is addressed to people of 18 years-old and above.
If you are interested in participating voluntarily in the festival and becoming members of this cheerful and creative team, send an e-mail to the address dafni@aiff.gr until Tuesday, June 9th, 2020 including:
- a short resume stating your age, the foreign languages that you speak, a contact number
- your availability for the period of months June, July, August 2020
For further infomartion: dafni@aiff.gr | www.cinemagazine.gr | www.aoaff.gr
Τel.: +30 210 6394398
Follow us on Facebook / Twitter / Instagram