Dangerous Liaisons (1988)
When: Saturday 29th June | 21:30
Where: Tower of the Duchess of Plaisance | Free Entry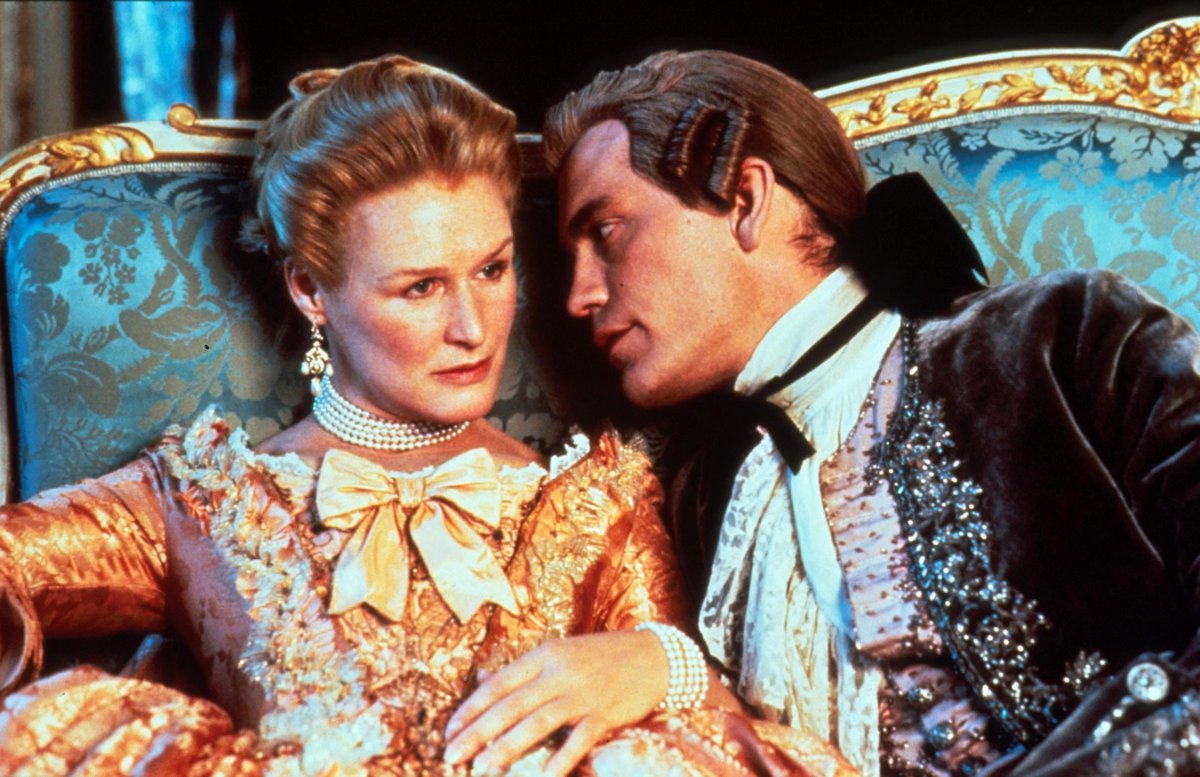 Director: Stephen Frears
Cast: Glenn Close, John Malkovich, Michelle Pfeiffer, Keanu Reeves, Uma Thurman
Duration: 119'
The Marquise de Merteuil and her lover the Vicomte de Valmont engage in scandalous plotting, setting love traps for members of the French aristocracy. But when lust is the driving force behind power games no one comes out unscathed.
The stunningly executed love triangle between Glenn Close, John Malkovich and Michelle Pfeiffer is at the centre of Stephen Frears' exemplary adaptation of Choderlos de Laclos' epistolary novel. This daring novel, which was characterised as outrageously unscrupulous when it was first published in 1782, becomes a lascivious and fateful cinematic work of art, a self-important game on decadence and the price of virtue, in the hands of Frears and screenwriter Christopher Hampton, who was responsible for the success of the theatrical adaptation of the novel.
Glenn Close and John Malkovich are at the height of their careers playing insidious participants in the manipulative romantic schemes they weave. Glenn Close masterfully captures the viewer from the very first frames of the film and renders him a co-conspirator. The Marquise de Merteuil is charming, irresistible and a sardonic schemer, a woman who knows how to survive by unscrupulously vying for what she desires. Her powdered face (or facade) disguises the power of her wants and in the shocking finale of the film her face becomes the canvas on which the tragedy of desire is imprinted.
One of the greatest films of the 80s, it received 7 Oscar nominations (among which were Best Actress and Best Supporting Actress for Close and Pfeiffer) and won Best Adapted Screenplay, Best Costume Design and Best Art Direction. Panos Gkenas
"British 80" Tribute. In collaboration with the British Council