The Rocky Horror Picture Show (1975)
When: Saturday June 27th | 22:45
Where: City of Athens Technopolis (100 Piraios Street, Gazi) | Free Entrance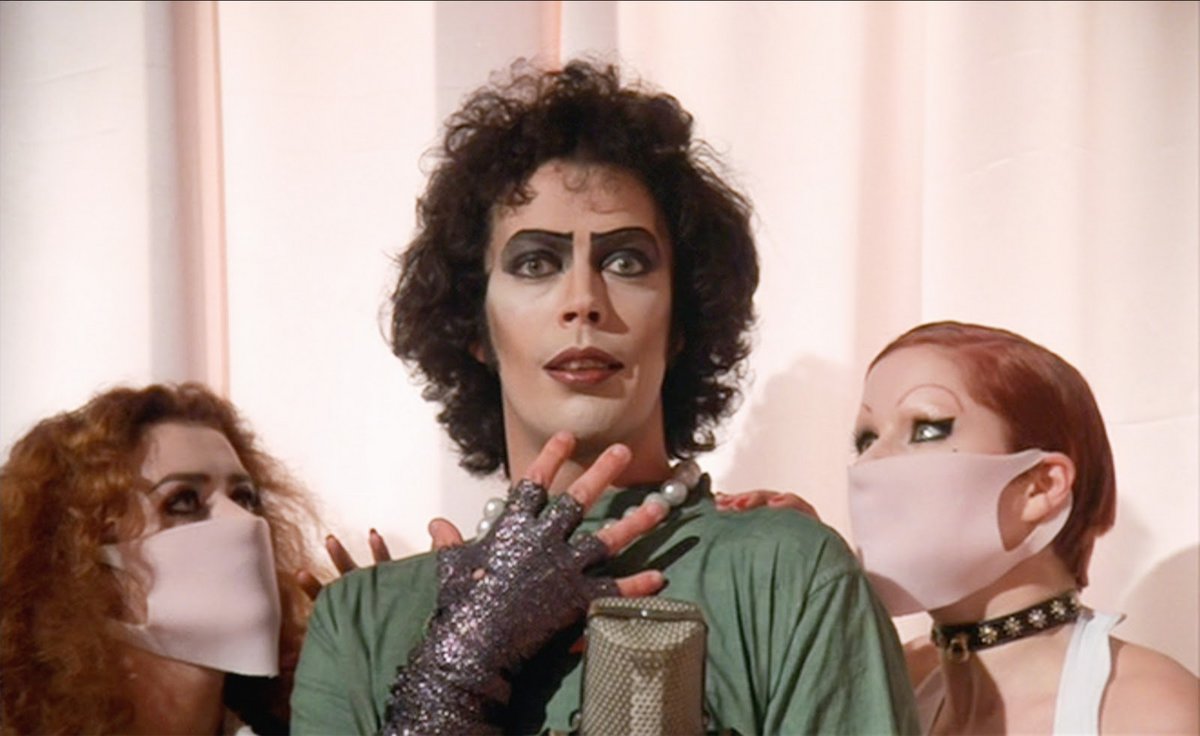 Director: Jim Sharman
Starring: Tim Curry, Susan Sarandon, Barry Bostwick , Richard O'Brien , Patricia Quinn
Duration: 100'
Production Year: 1975
A night with storm, a newly-wed couple that gets a broken tyre in the middle of nowhere, a tower that is hiding the most (literally) out-of-the-blue residents, a space scientist dressed in leather and garters ready to bring to the world the absolute male, a euphoric and non-stop playful celebration of madness, hedonism, pansexuality and flattening of any sort of seriousness.
An adaptation of the same-titled rock musical from the theatrical stage to the silver screen, «Rocky Horror Picture Show» unites an indulging homage to the fantasy and horror b movies of the 50s to the rock'n'roll freedom of the seventies in an incredibly kinky and absolving queer combination for open-minded viewers, unrepentant party animals and sworn enemies of any sort of puritanism, accompanied by one of the most beautiful soundtracks ever written.
A film-phenomenon, with the characterisation as a top cult movie in the history of cinema being worthily won and millions of viewers having transformed the watching of the film over the years into a frenetic and adoring ritual of mass participation, Jim Sharman's legendary music-dance extravaganza is hosted by the Festival at an anniversary screening for the 45 years from its first circulation at the movie theaters, in the summer of 1975, for those who want to watch it for the first or the … fiftieth time. Let's do the time warp again! Loukas Katsikas
Commemorative screening for the 45th anniversary of the film's premiere, supported by the City of Athens Technopolis. #AthensPride
IMPORTANT INSTRUCTIONS regarding the arrival of the audience to the screenings
In order to secure the protection of public health and the smooth flow of our viewers at the screenings, we inform you that:
- The entrance to the screening location will be realized with ENTRY PASSES from Iakchou Street and in strict compliance with the necessary distance between the people who are interested in attending.
- The distribution of the entry passes for the screening of the films "Jackie Brown" (Thursday, June 25th) and "All About My Mother" (Friday, June 26th) will start at 19h30 until they are sold-out. In terms of the screening of the film "Rocky Horror Picture Show" (Saturday, June 27th) the distribution of the entry passes will start at 21h00 because the film has been scheduled to begin at 22h45.
- Each person is entitled to ONLY ONE entry pass, therefore we cordially request you to arrive on time together with your companions in case you wish to sit near each other.