All About my Mother (1999)
When: Friday June 26th | 21:30
Where: City of Athens Technopolis (100 Piraios Street, Gazi) | Free Entrance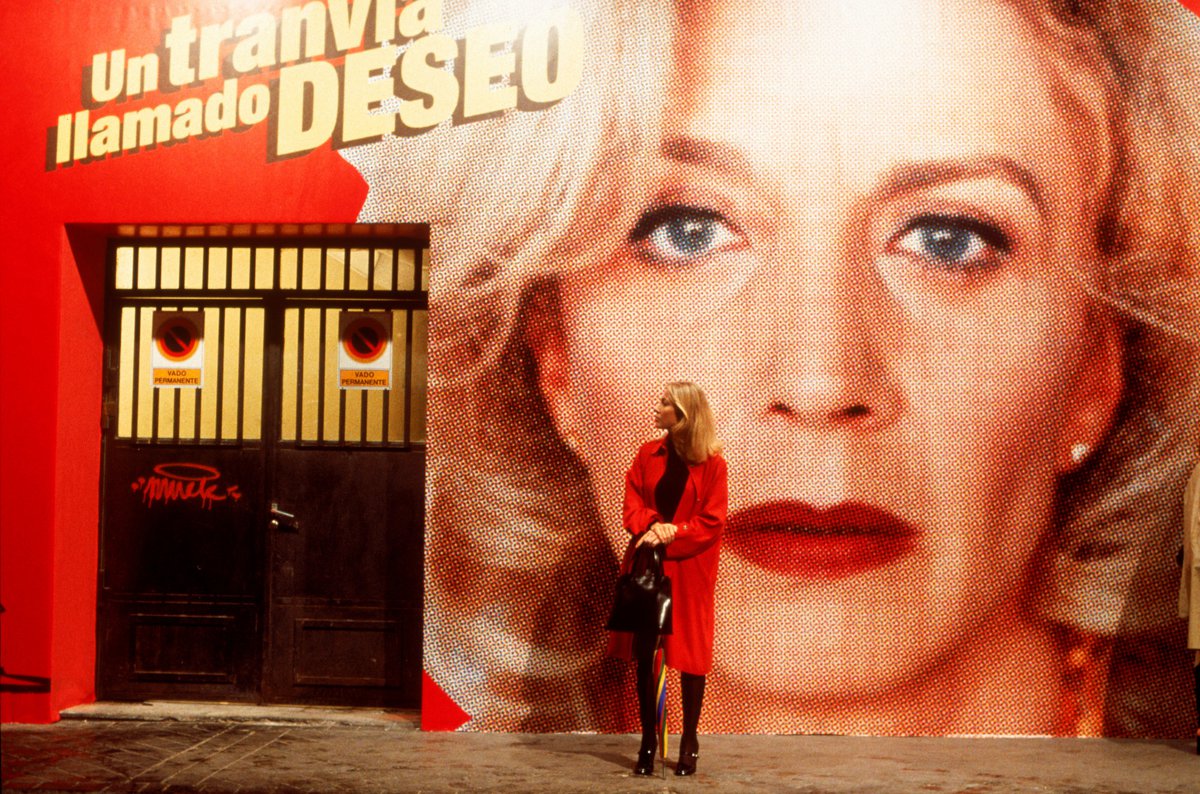 Director: Pedro Almodóvar
Starring: Cecilia Roth, Marisa Paredes, Penélope Cruz, Candela Peña , Antonia San Juan
Duration: 104'
Production Year: 1999
Having the gift of distributing dignity and admirable substance to all his characters, Almodóvar can brag that, albeit self-taught, he crafted throughout his whole career a directorial paean to women all over the world. Only a few steps before saying farewell to twenty years of filmography, in 1999, he gathered around him his favorite creatures in order to adore them once again through his lens and grant them an equal right to smiles and tears.
In «All About My Mother», the crown jewel of his film course so far, Almodóvar follows circular routes in order to tell a different love story. It is the Bible admonition «love your neighbor» that rallies all the characters of the film around the need for contact, reconciliation and fraternization. It is the love with which Manuela embraces the baby of the dead Rosa. The love that arms Huma with patience towards the tough, stone heart of Nina and creates families, like that of the three women and the baby. The same love which in the end leads to forgiveness and redemption.
With great generosity and based on a scenario that invents back-to-back outrageous situations, which he immediately lands suddenly and humanizes them, «All About My Mother» encloses almost the whole of life in one hundred unforgettable emotional minutes: the strange occurrences and coincidences that constantly deprive happiness, death as a sad certainty, friendship as the sole relief and above all love as the lifeblood in a world full of the tragedies of the human species, who has no other choice than to depend always upon «the kindness of strangers». It won the Oscar for Best Foreign Language Film. Loukas Katsikas
The screening is supported by the City of Athens Technopolis and will be accompanied by the Radio Pepper 96.6 van (in its first summer outing) playing music inspired by Pedro Almodovar's cinema. #AthensPride
IMPORTANT INSTRUCTIONS regarding the arrival of the audience to the screenings
In order to secure the protection of public health and the smooth flow of our viewers at the screenings, we inform you that:
- The entrance to the screening location will be realized with ENTRY PASSES from Iakchou Street and in strict compliance with the necessary distance between the people who are interested in attending.
- The distribution of the entry passes for the screening of the films "Jackie Brown" (Thursday, June 25th) and "All About My Mother" (Friday, June 26th) will start at 19h30 until they are sold-out. In terms of the screening of the film "Rocky Horror Picture Show" (Saturday, June 27th) the distribution of the entry passes will start at 21h00 because the film has been scheduled to begin at 22h45.
- Each person is entitled to ONLY ONE entry pass, therefore we cordially request you to arrive on time together with your companions in case you wish to sit near each other.