The Wicker Man (1973)
When: Friday, August 18th | 21:00
Where: Panetolio Square, Nea Ionia | Free entrance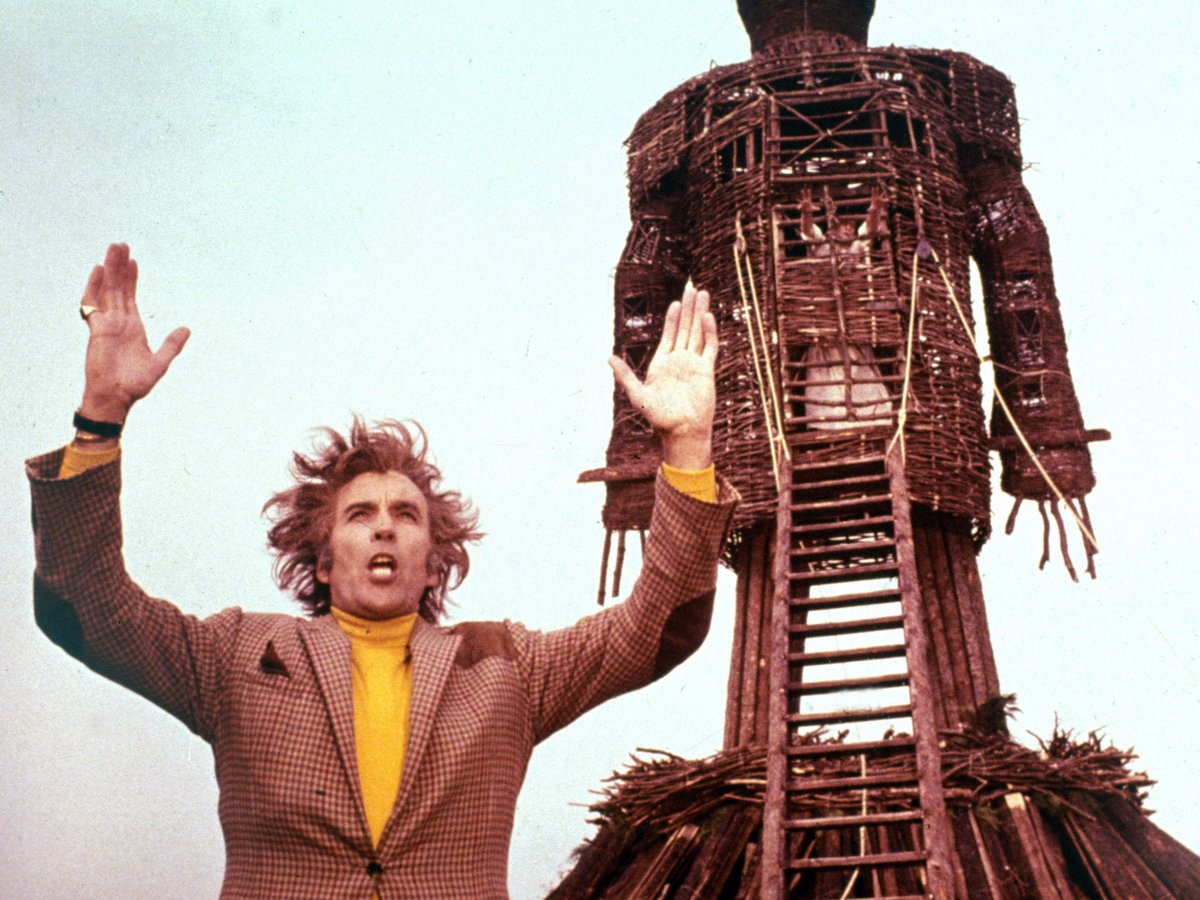 Tribute «British Gothic»

Director: Robin Hardy
Starring: Edward Woodward, Christopher Lee, Diane Cilento
Duration: 88'
Disregarded in its time, Robin Hardy's film - which is now ranked among the top and most influential horror films of all times, especially in its fatherland Great Britain - does not unfold hidden under the shadows or during rainy nights but rather it is bathed under the sun's blinding shine, which is proven to be more fraudulent and dangerous. This is something learned (too late) by the religious, rigid policeman who arrives at an island in order to investigate the disappearance of a young girl and comes across the pagan religious heresy that reigns there, with their eccentric practices and their suspicious coiling against the investigation.
The two-sided religious fanaticism of their conflict, with Christopher Lee prevailing in one of the most distinctive performances of his long career, is revealed in all its terrifying glory at the notorious finale that reserves one of the most shocking endings in the history of cinema.
The film will be screened for the first time in Greece in the full version that the director had initially envisioned before the producers' interventions forced him to compromise. So, watch «The Wicker Man» in the way you have never had the chance to watch it before.
Christina Liapi