The Fearless Vampire Killers (1967)
When: Wednesday, July 12th | 21:30
Where: Cine Riviera (46 Valtetsiou Str., Athens) | Free entrance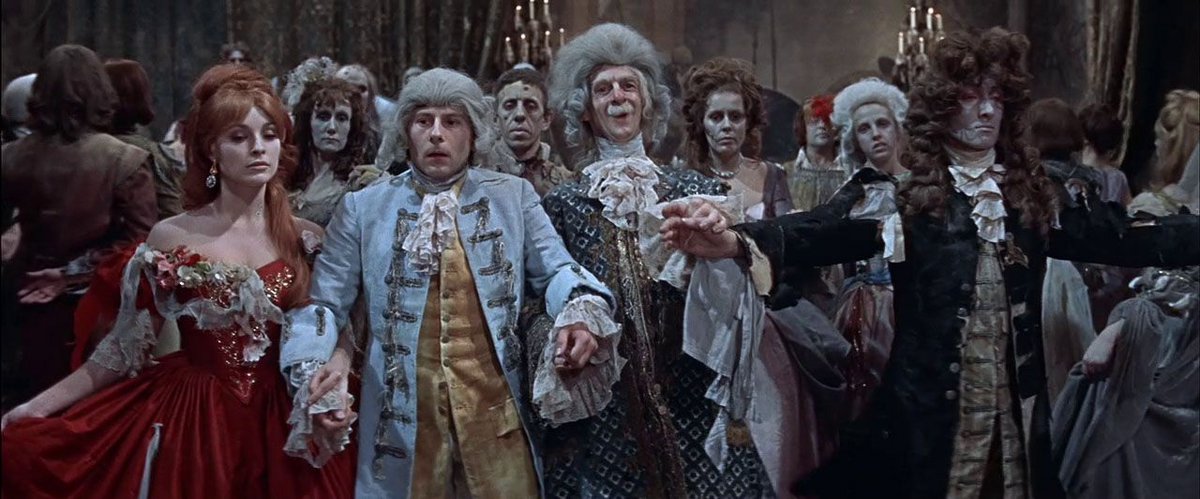 Tribute «British Gothic»

Director: Roman Polanski
Starring: Jack MacGowran, Roman Polanski, Alfie Bass
Duration: 98'
The most wrongly misunderstood work in the career of the great Polish director remains at the same time one of his best: a small masterpiece of black comedy and authentic fear which recounts the efforts of an elderly vampire hunter and his clumsy assistant (Polanski himself plays this role delightfully) to dismantle an immortal family of vampires in the snowy Carpathian mountains.
Drawing from the British gothic tradition and the impressively baroque productions of the legendary Hammer Studios (responsible, among others, for «Dracula»), Polanski invents a sardonic film which totally respects the genre's rules, while cunningly undermining them at the same time.
With Douglas Slocombe's beautiful cinematography, Krzysztof Komeda's submissive soundtrack and anthology scenes such as the majestic ball at the tower of the bloodthirsty Count, the director truly revives the hunted and chilling atmosphere of top horror films only to grind them down straight away by comedy's subversive arrival.
However, if something launches the film into the realm of the unforgettable, that is the way in which it enriches the primitive vampire myth and develops a wonderful argument on the sense of Evil and those who deviate from the commonly perceived meaning of «normal».
All the above convert «The Fearless Vampire Killers» not only to a splendidly entertaining creation, but also to an extension of the Polanskian film universe and the director's steadily pessimistic worldview. The film will be screened fully restored for the celebration of 50 years since its first release.
Loukas Katsikas