Electra (1962)
When: Saturday, June 30th | 21:30
Where: Little Theater of Ancient Epidaurus | Free Entrance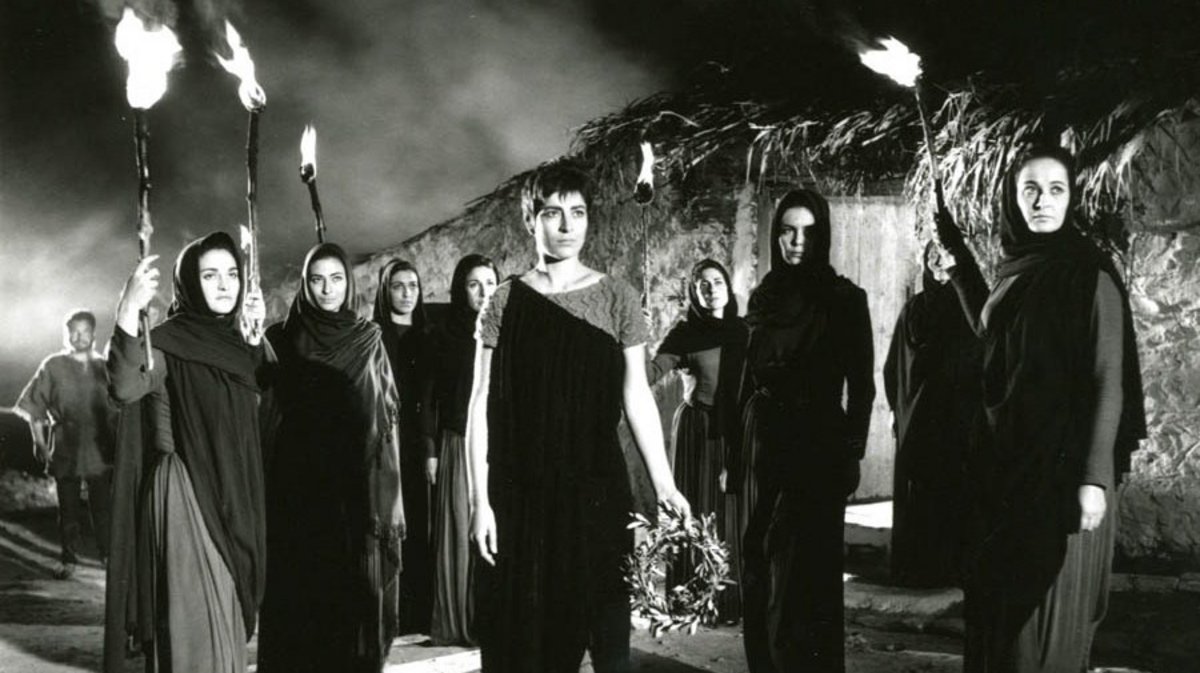 Directed by: Michael Cacoyannis
Starring: Irene Pappa, Giannis Fertis, Aleka Katshelli, Manos Katrakis, Notis Peryalis, Takis Emmanuel
Music: Mikis Theodorakis
Duration: 110'
Electra awaits the appropriate timing to avenge her father's death, Agamemnon , King of Myceanae, who was murdered by his wife, Clytemnestra, and her lover Aegisthus. Opportunity arises when she meets again with her brother Orestis. Together they will both set to motion their lethal plan.
In 1962 Michael Cacoyannis delivers through «Electra» the most timely and simultaneously exemplary transfer of ancient greek tragedy to cinema. The attica landscape becomes the lean scene which modernizes the myth and the perpetual elements of the Greek land designate the characters and conflicts, which dramatically and poetically penetrate the greek identity.
Leaving behind the previous versions of the Atridon myth though Aeschylous's tragedies ("Choephori") and Sophocles' ("Electra"), Cacoyannis's film is based on Euripides' word, the most contemporary of ancient tragedists, and in total relevance to the poet's spirit, it places action outside the palace.
"Electra" is a story for people who are not affected by the divine fatalism, but live in the margin and act willingly.
Irene Papa's face - representative of the Greek identity - transforms a ragged princess who looks like a boy into a vindictive creature of bestial energy and Mikis Theodorakis delivers a musical motif that echoes the heroine's desperate cry.
Eugene Ionesco glorified the film in «Le Figaro» by putting it down as the most beautiful film he has ever watched, the Cannes Film Festival established the Best Cinematic Transposition award, in order to honour it, while the 24 added International Awards and the Oscar nomination for Best Foreign Language Film, disarmingly seal the quality of a film that does not merely constitute the cinematic version of a theatrical play, but transfigures tragedy into cinematic atonement. Panos Gkenas
In collaboration with the Athens & Epidaurus Festival